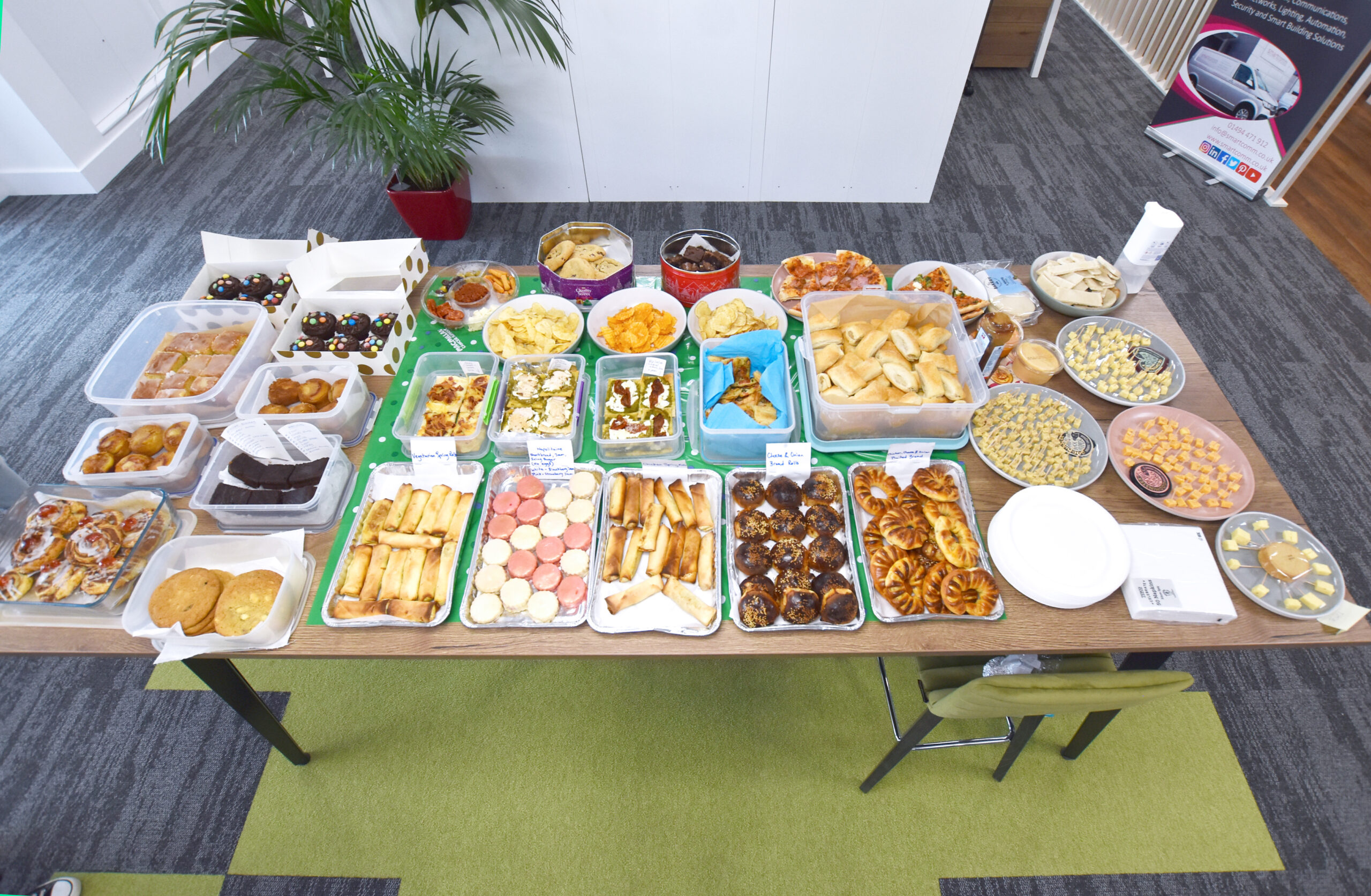 Never ones to back down from helping a good cause, our superb team came together to hold our Macmillan's Coffee morning 2023.
Our brilliant bakers and creative cooks came together to produce an incredible spread, raising £120 for this worthy cause with more promised.
While we call it the Macmillan's Coffee morning 2023, we actually extend it over lunch time to so colleagues have a chance to socialise and catch up.
We also vote for the best sweet and the best savoury dish.
As well as the lunchtime feast in our main office, our Warehouse team also held a more traditional coffee morning. If you want to learn more about our warehouse facilities, you can read our article here.
If you would like to learn more about the Macmillan Cancer Charity and perhaps make a donation, you  can visit their website and donate here.
#AVExcellence #TeamSmartcomm #Macmillanscoffeemorning2023 #charity #beatcancer