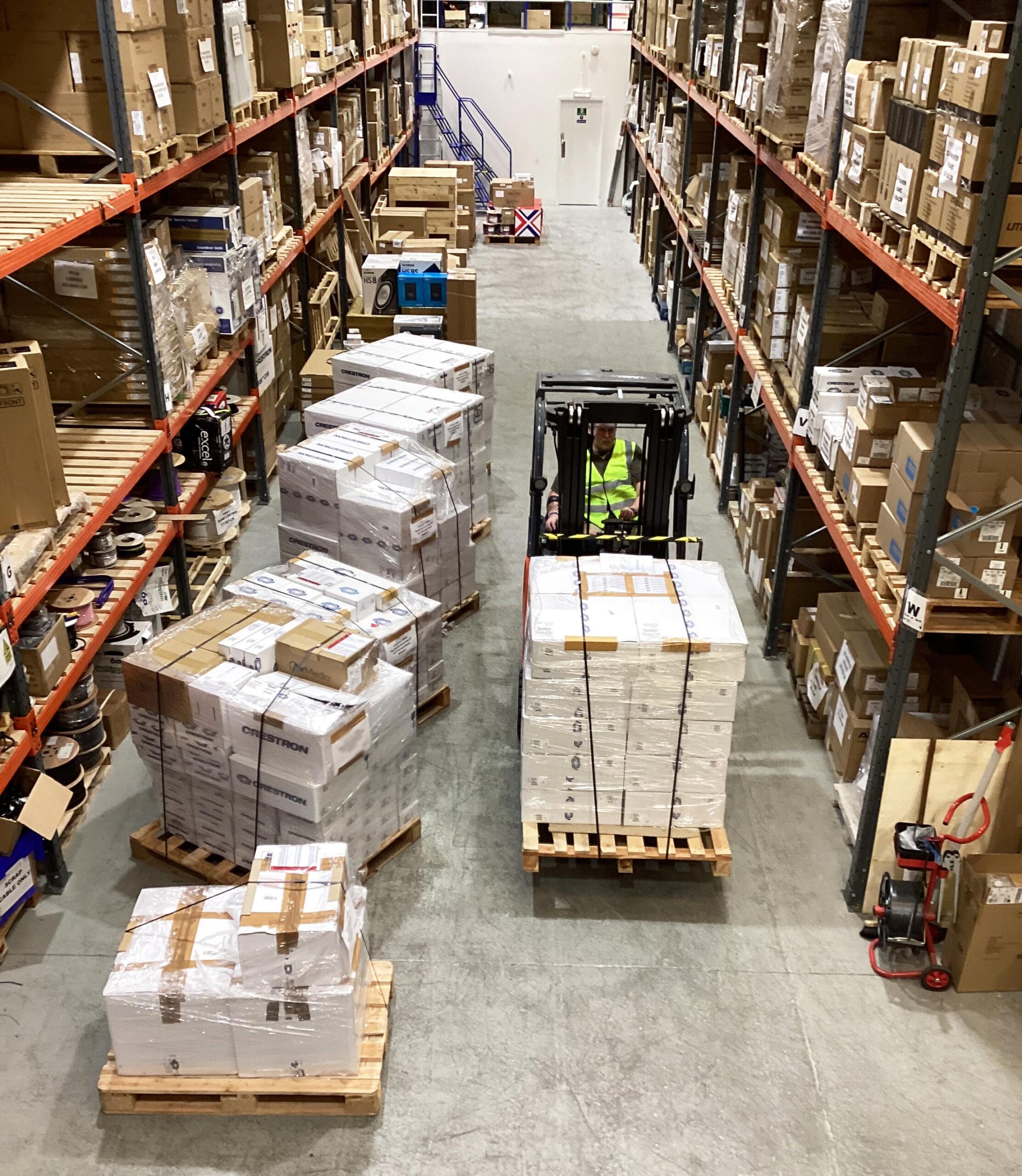 Our large Technical Warehouse in our High Wycombe HQ is an essential part of our logistics and plays an important role in the successful completion of our projects. Our warehouse forms our distribution hub, helping us deliver a number of benefits to our clients:
Reduced Prices
Having a central Technical Warehouse facilitates buying in bulk which, on top of our trade discount, gives us extra savings we can pass on to our clients. Having space in our Warehouse allows these bulk pallets to be sorted, recorded, stored and tracked.
Sustainability
We can ship from our central warehouse to anywhere in the world. This is vital as we have projects in various countries outside of the UK. Shipping from a central location reduces the shipping times and costs associated with each item, helping us be more sustainable and efficient as we use fewer carriers than we would if the items were at different locations.
Accuracy
Our Warehouse team verify all incoming shipments are accurate, which means there are no surprises at the client site.
Tracking
Our warehouse team manages our inventory by tracking the items as they are used and sent to the relevant projects. This helps to avoid lost and missing product, vital for installation projects.
Quality Control and Cost Efficiency
Our Technical Warehouse team check for broken or damaged boxes and make sure the equipment is in excellent condition. The equipment is then organised and securely stored away. Having the equipment in a climate controlled and secure location avoids damage and the need for returns. This helps reduce wasted time and disappointing results.
If you are considering a fit out, upgrade or new build our experts will be happy to help. We offer a free consultation service, so why not take advantage of our team's expertise and experience today?
You can contact us here.