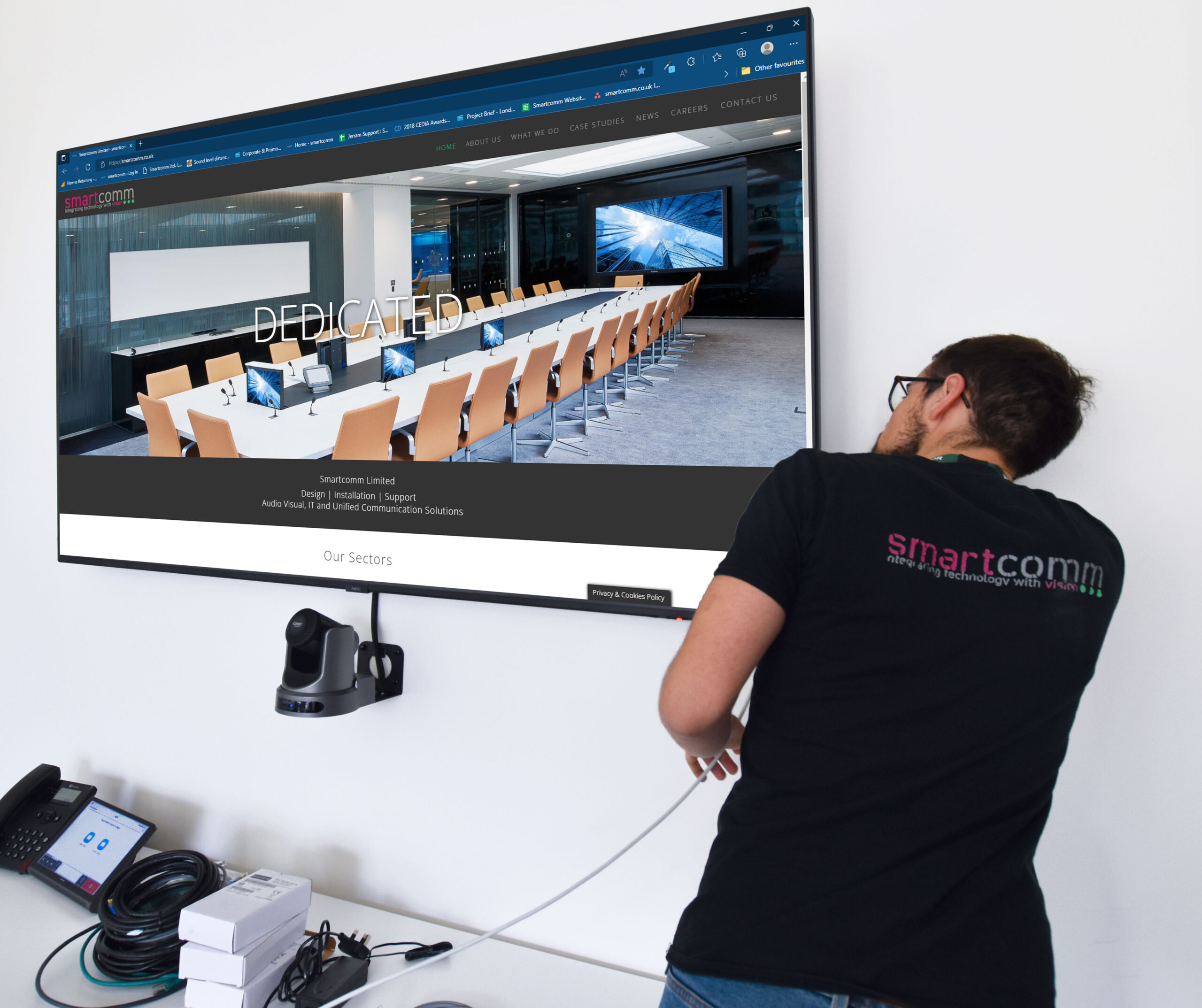 What is Commissioning?
AV commissioning happens once the equipment is installed and before the project is handed over to the client teams. It is an involved process that assures all the systems and solutions are installed, integrated and working as per the scope of the project. It occurs towards the end of a project and in our experience, is one of the most critical stages. Effective and comprehensive commissioning is vital for a high quality, snag free installation.
What happens during Commissioning?
Our commissioning managers get actively involved early on in a project, right at the design stage, if possible. This is to ensure they get a clear understanding of the pending solution and what technologies are going to be integrated. A critical factor to effective commissioning is accurate testing. In addition to onsite testing, we can offer offsite testing in our spacious new Witness Testing suite at our Headquarters in High Wycombe. More information about our Witness Testing Suite can be found here.
Our Commissioning team test the systems, to make sure they perform exactly as intended to satisfy clients' needs from day one. They work closely with our Project Managers from Project commencement, through the installation and during the Commissioning Process. This leverages the full extent of their expertise, ensures deeper knowledge of the project, and leads to a better solution and higher customer satisfaction.
Our engineers follow a structured, organised, and thorough commissioning process, which includes extensive performance testing, tuning, adjustments and documentation. They begin by reviewing the installation of the AV system and the individual system components, before moving onto more complex tests. These include:
testing point-to-point signal flow, testing audio and video performance, testing the effectiveness and efficiency of the control platform, debugging, assigning completion tasks, testing and reviewing structured cabling and connectors.
Benefits
Commissioning is a vital part of our completion and final acceptance process as it ensures the audio-visual installation is of the highest quality. Our effective and comprehensive commissioning is vital for a high quality, snag free installation.  The systems are rigorously tested to provide clients with a satisfactory, accessible and smooth experience. We work hard to ensure clients know how to use their new equipment efficiently to reach their business goals.
AV system commissioning offers substantial benefits, as it confirms the system performs exactly as required and minimises the risk of future problems. In addition to client benefits, our installation engineers have their work evaluated by our commissioning engineers. This helps them improve where necessary, by providing valuable feedback after each project. It is one of the quality checks within our installation process, allowing continuous monitoring and improvement to ultimately offer our clients the best possible experience and value for money.
If you are interested in finding out more about our projects, please click here to go to our case study pages.