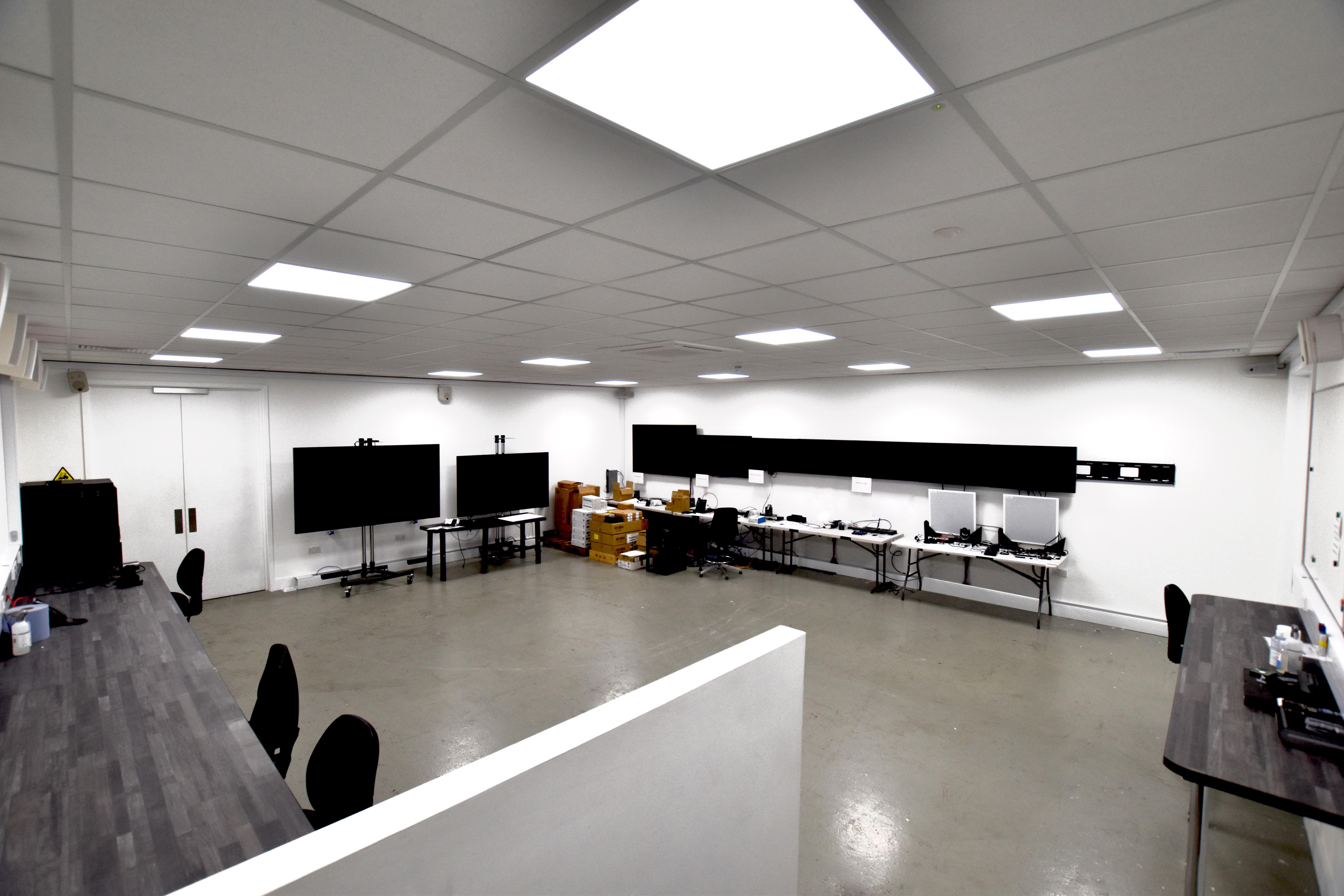 In our experience, one of the most critical stages of any project is the commissioning stage. This is an involved process that assures all the systems and solutions are installed, integrated and working as per the scope of the project. We get our commissioning managers actively involved in a project as soon as we can, right at the design stage, if possible. This is to ensure they get a clear understanding of the pending solution and what technologies are going to be integrated. A critical factor to effective commissioning is accurate testing. In addition to onsite testing, we can offer offsite testing in our spacious new Witness Testing suite at our Headquarters in High Wycombe.
Our Witness Testing Suite is set up to accommodate even the most complex of systems and is large enough to house multiple racks, displays and furniture. The commissioning team have full control over the offsite witnessing process, ensuring systems are prepared and primed for the attendance of external parties and/or remote attendees. This is a fantastic opportunity for the client to see exactly how the system will work. This is invariably a very positive experience and an exciting event, offering both a tantalizing experience of the end result and reassurance that the systems will function as required. It also affords the opportunity for the client to make small adjustments, making the end result better.  The ability to stream  any Witness Testing session, allows greater participation and has been very successful for international projects for our global clients.
A great witness testing areas is important in our business, and a proven way to improve customer satisfaction and decrease stress, which is why we invested in the necessary technology to get it right. We would happily share our experience to help you develope a similar witness testing centre or more fixed client experience centre.