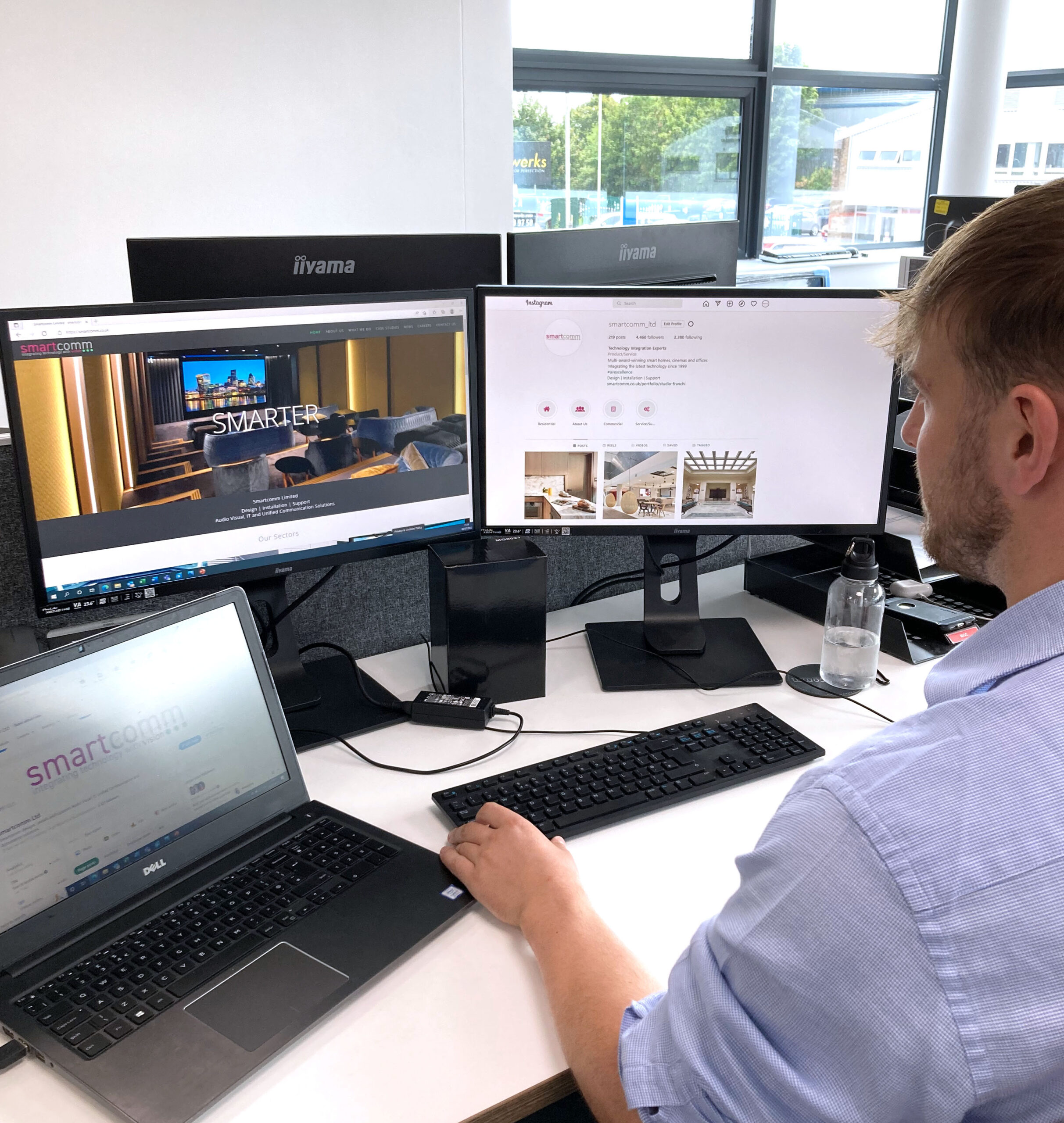 We have been steadily working to broaden our Sustainability and Environmental activities. This includes providing opportunities within our local communities and beyond. One of the opportunities we have offered this year are work placements to a number of students from both school and University stages. We put this in place because we believe these give students valuable experience and helps them more deeply understand business and opportunities within business in a way presentations, leaflets and articles cannot. We asked George, our current work placement student for his thoughts in the hope it will encourage more students to come forward and more companies to offer the same opportunity for students:
Would you recommend a work placement to other students?
Yes, I would. This is a great experience, especially for those who aren't sure what they want to do or want to improve their knowledge of a particular industry, as you get a huge insight into how the company and industry work. I was lucky because Smartcomm are a specialist contractor, so I got to know more about the AV industry and also the wider Construction industry.
Also, I believe working in a combination of departments allows someone who is starting their career to develop a range of skills and consolidate their thoughts on career direction. It creates a great foundation of knowledge and experience. Not only does this look impressive on a CV, but it also gives students transferrable skills in other lines of work. I am working across a range of departments including Procurement, Marketing and Health and Safety.
How do you feel you have benefited from this work placement?
I have benefited in many ways. Getting a snapshot into many aspects of the business has been eye-opening and helped me develop various skills. For example, this placement has provided me with an insight into issues surrounding working on a site, and what needs to be considered before starting work there, and how one can tailor decisions to specific sites accordingly. Marketing allowed me to enhance skills I picked up on during a previous placement, such as collating and analysing data and learn new skills such as developing a social media strategy and creating content. Procurement helped developed my ability to condense and transfer complex information across to others.
I believe this combination has made me better rounded, and thus more employable when looking toward future roles.
What have you most enjoyed about the experience?
I have enjoyed the diversity working in different departments. It brought many new insights such as the considerations before undergoing work on-site, and this knowledge will help me transition to a more property-focused work environment. Also, the other employees are so helpful here. This has allowed me to learn as much as possible because I have been able to ask questions without hesitation.
Has it affected your career aspirations?
In a positive way yes. For someone who is looking to do something property related as a career, this is a great steppingstone, given there are property elements in this line of work. Even if this wasn't the case, getting a bit of experience from multiple departments allowed me to gauge what type of work I might like, it develops transferable skills for future employment, which in turn will help me with future application processes.
Do you feel you have learned a lot from the experience?
Yes, I do. Not only has my knowledge of excel, sustainability in construction, procurement, and overall knowledge of AV improved, but also softer skills, for example, my interpersonal skills and writing skills.
What advice would you give others looking to do work experience?
Come in open-minded and get stuck in. Employees will have a range of tasks that they will be involved in and being pro-active in offering help is going to be beneficial for yourself, not just your colleagues.
If you  would like to know more or want to be considered for a work placement opportunity, please get in touch.
If you are interested in working for us full time, you can go to our careers page to check out open opportunities at Smartcomm.
#AVExcellence #TeamSmarrtcomm #workplacement #sustainability #environmentalimpacts