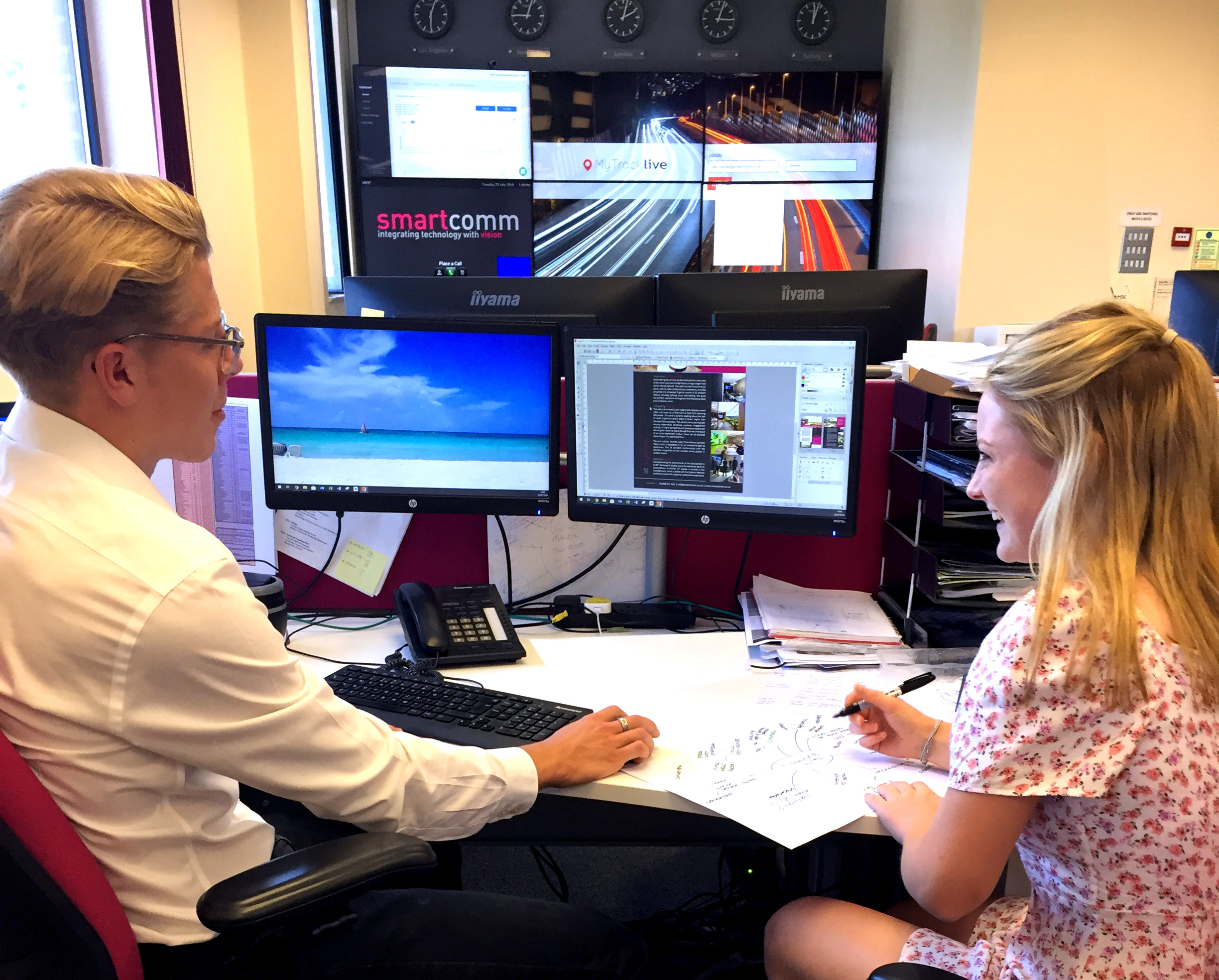 Great to have two students from Sir WIlliam Borlase's Grammar School join us for a work experience day. Lucy Banks and Ed O'Neill were winners of a competition run at Borlase based around Marketing.
Despite the beautiful weather, Lucy and Ed worked hard during their work experience day. They went around the company meeting staff from other departments and helped put together a case study for one of our clients and learned a bit about social media strategy.
When asked, Lucy and Ed said they had enjoyed looking at the world of marketing and the facets involved when constructing a case study. This included thinking about the target market and taking into account all the various elements from language to messaging and content. They also found it good to meet other members of staff and learn about the various diverse routes people have taken to be at the job they are in today.
Hopefully they have also been inspired to think about the world of AV as a future industry to work within.
Our Marketing Manager presented a couple of sessions as part of a career day for the  Year 12 students at a local school in May this year. These events are important as they give students real insight into various careers. At the end of the session the students were given a task – this was to create an advert for Smartcomm. They had to think of creative and inspiring ways that AV equipment could be used today or in the future. They had to identify their target market and they were asked to consider who were the decision makers and who were the infuencers. They had to work on all the elements of an advert plus the format and placement.
They did really well. 
The winning entry was well structured and  based around a curved cinema screen that could turn invisible, to showcase an aquarium and flip down and turn into a dance floor. An awesome idea and with the rate of progression in our dynamic industry, perhaps we won't have to wait too far into the future before this becomes a reality.