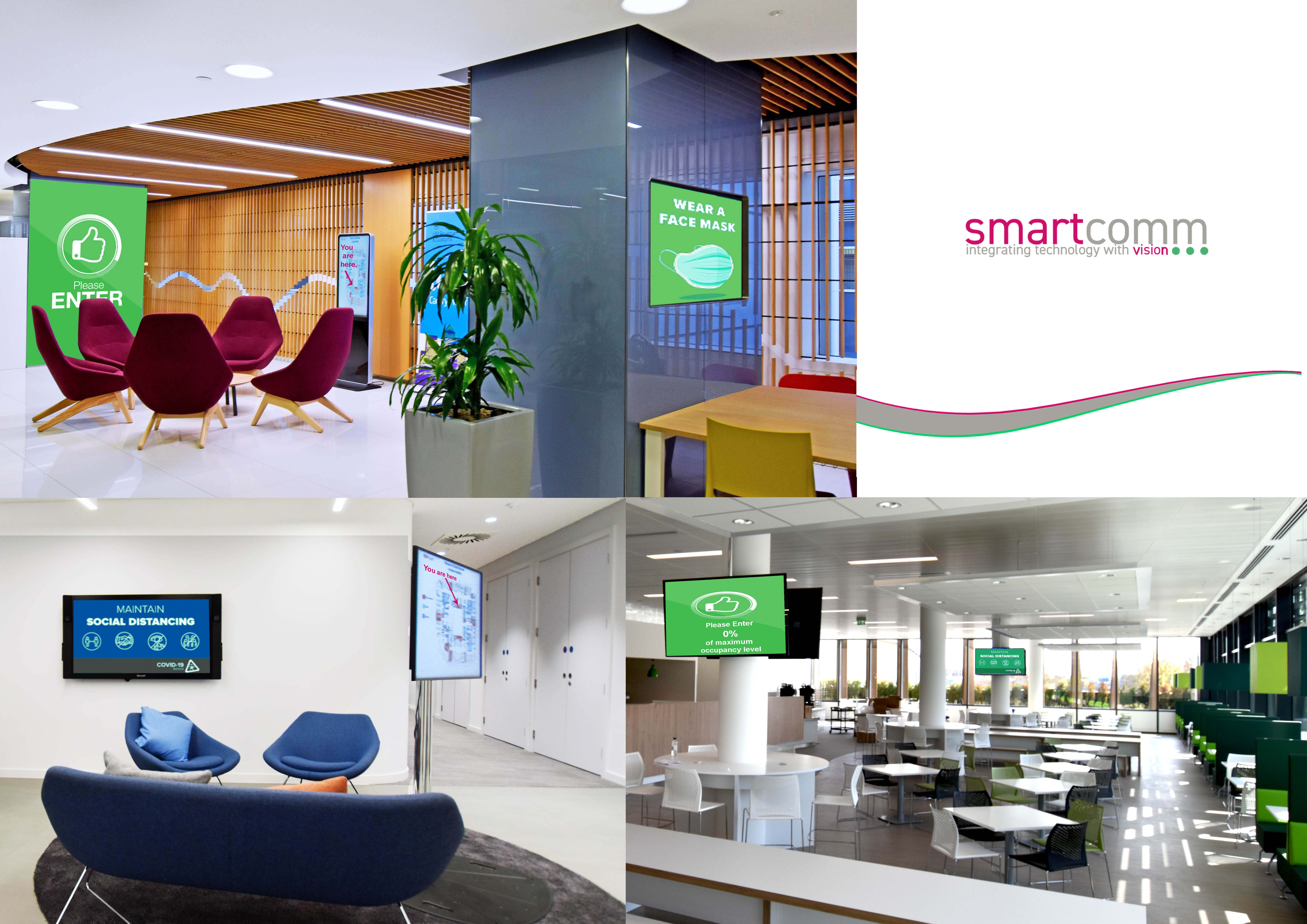 Uses and Advantages of Digital Signage.
Digital signage is a powerful way to communicate with any audience whether customers, employees, visitors, fans or students. Today, displays come in all sizes and can offer superb clarity in all sorts of lighting conditions indoors and out, which hugely increases the possibilities for digital signage. From massive displays presenting information to fans in stadiums and  in shopping malls, to smaller displays in offices or universities.
While Digital Signage is mostly used to welcome visitors, promote goods, offer services, and even help people find their way around, it is also becoming extremely effective as part of a strategy to create a safe and secure environment. Effective, streamlined, digital media communications are at the heart of any COVID strategy, allowing companies to quickly communicate relevant messages to engage and safeguard employees and clients.
As well as reminders about distancing, wearing a facemask and good hygiene, there are also solutions that can offer automated occupancy notifications. Efficient and cost effective, these can be adjusted easily as restrictions change. The benefits include gains from freeing up staff from monitoring capacity, improved efficiency by removing human error and better customer satisfaction.
While these are great solutions for businesses with hot desk areas and staff restaurants, they can benefit  any site with fluctuating visitor levels such as education establishments, sports stadiums, retail outlets, local authorities, hotels and visitor attractions. Whatever your digital signage needs or budget, get in touch for a free consultation and we will help you identify the best solution for your organisation.