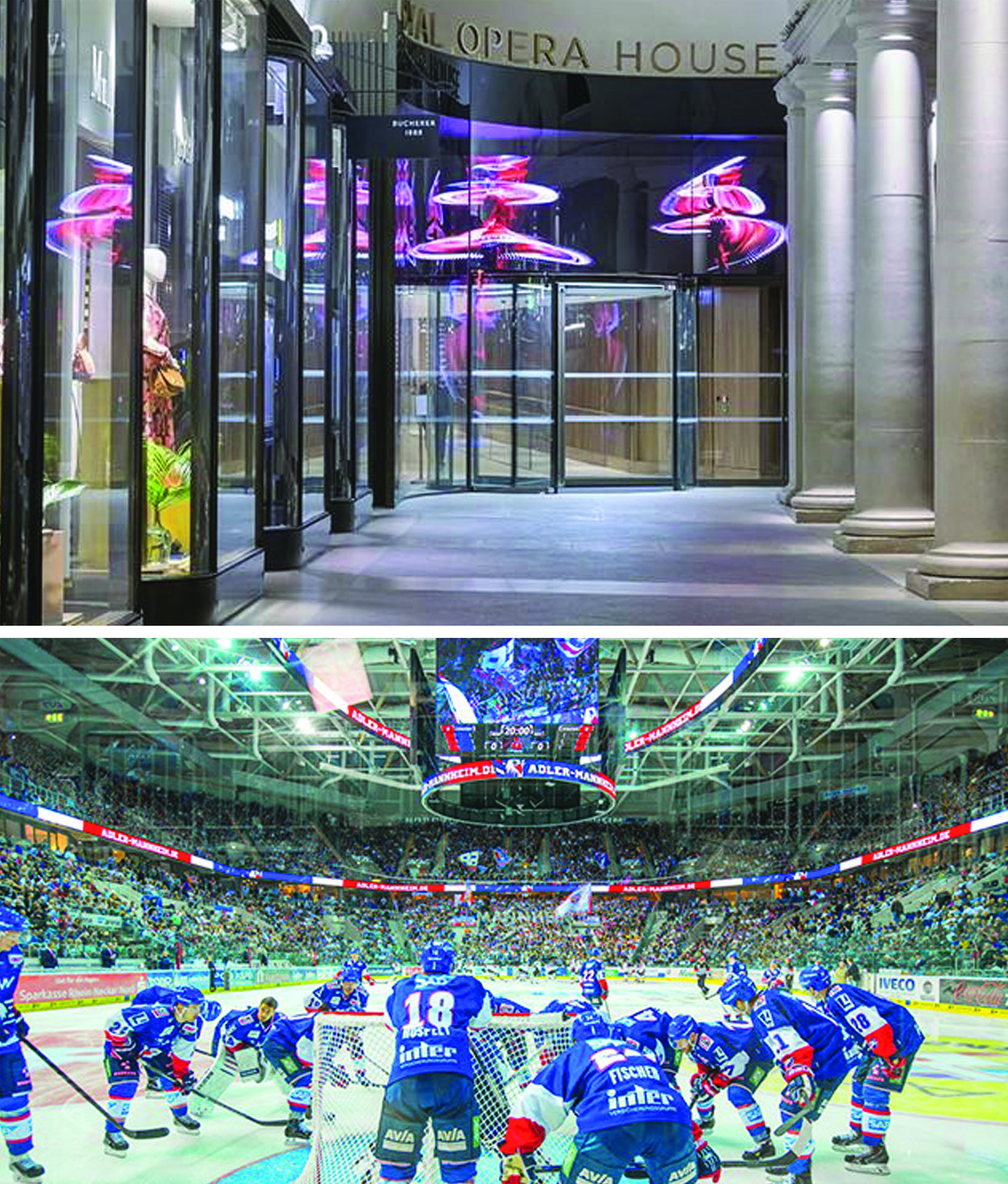 How can LED displays benefit your business?
LED technology offers easy, vibrant visibility in bright light and LED displays can be made in any size. This makes it a perfect option for outdoor displays or those in large areas such as shopping malls, sports arenas, museums, theatres and the like. The NEC screens featured are just two examples of the different uses of this technology. With the right content management system, the content can be changed quickly and easily, to make it relevant for the audience on any particular day. The superb picture quality means your message or content gets across beautifully.
LED technology is more efficient as LEDs produce a high lumen output and can turn around 70% of the energy from the electric current into light rather than heat. This means they are able to operate at a much lower temperature and so are a more sustainable choice long term.
The quality of the image on the displays combined with the flexibility to cater for different audiences and offer a compelling, bespoke experience enriches the relationship with customers, fans and audience members. This deepens brand loyalty which in turn grows business and helps sustain long term business growth.
We were founded in 1999 and have extensive Audio Visual experience across many sectors. We can offer solutions for a wide range of budgets and needs. If you are thinking of upgrading your screens or installing new ones, get in touch for a free consultation.