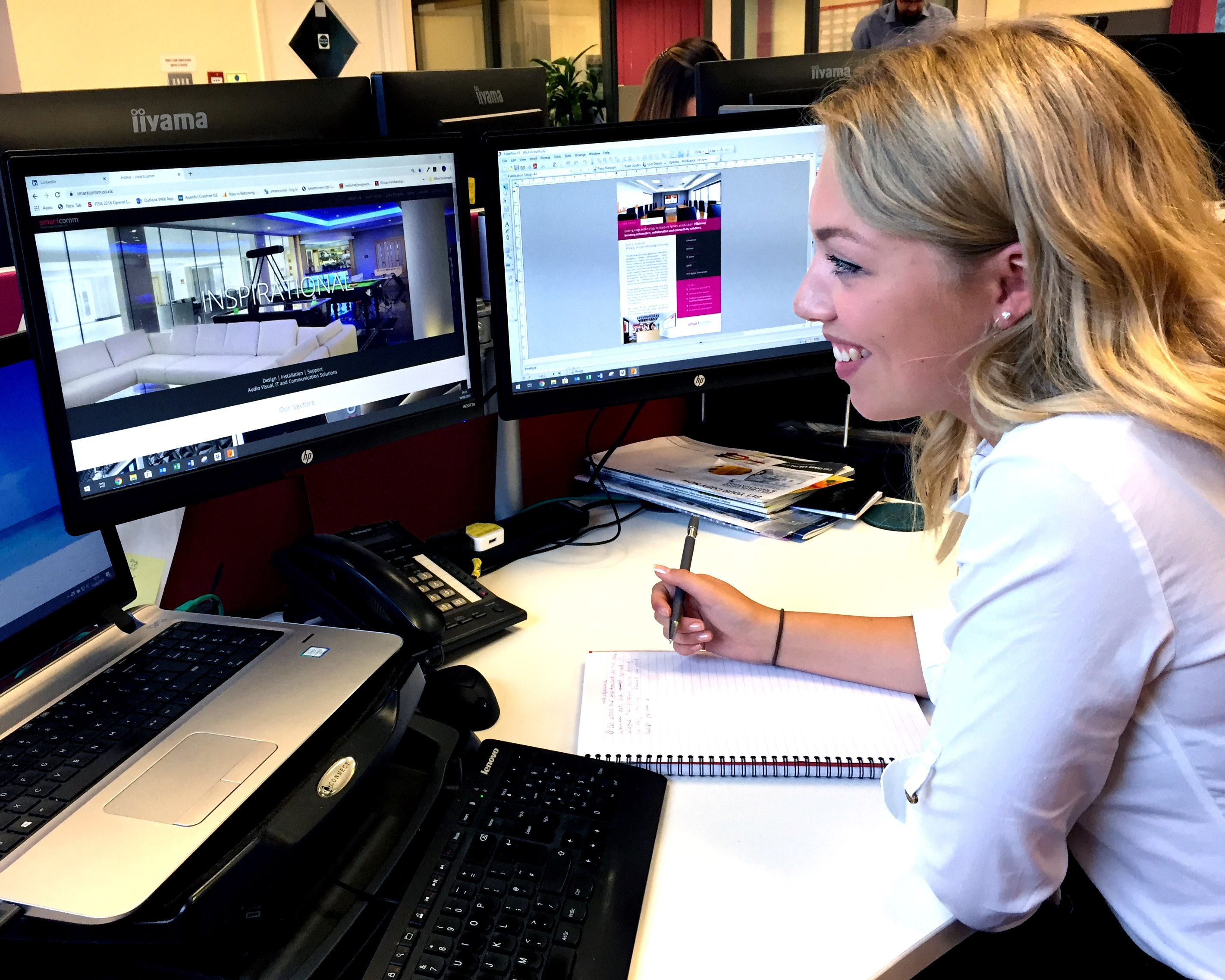 Our last Smartcomm work experience day for 2019 was attended by Lauren from Sir William Borlase's Grammar School. Together with her team mates, Lauren won a competition run at a carreers event held at Borlase based around developing an ad for a future Smartcomm installation.
Lauren worked hard during her Smartcomm work experience day helping create a social media post and a case study by working with photoshop, brainstorming the best messaging and looking up different technical specs.  Lauren also met staff from other departments to learn a bit more about the AV industry and the diverse routes people have taken  in their career. We are delighted that Lauren felt she gained useful, transferable skills during her day with us. Well done Lauren for your hard work.
Our Marketing Manager presented a couple of sessions as part of a career day for the  Year 12 students at a local school in May this year. These events are important as they give students real insight into various careers. At the end of the session the students were given a task – this was to create an advert for Smartcomm. They had to think of creative and inspiring ways that AV equipment could be used today or in the future. They had to identify their target market and they were asked to consider who were the decision makers and who were the infuencers. They had to work on all the elements of an advert plus the format and placement.
The team did really well. The winning entry was well structured and  based around a curved cinema screen that could turn invisible, to showcase an aquarium and flip down and turn into a dance floor. An awesome idea and with the rate of progression in our dynamic industry, perhaps we won't have to wait too far into the future before this becomes a reality.