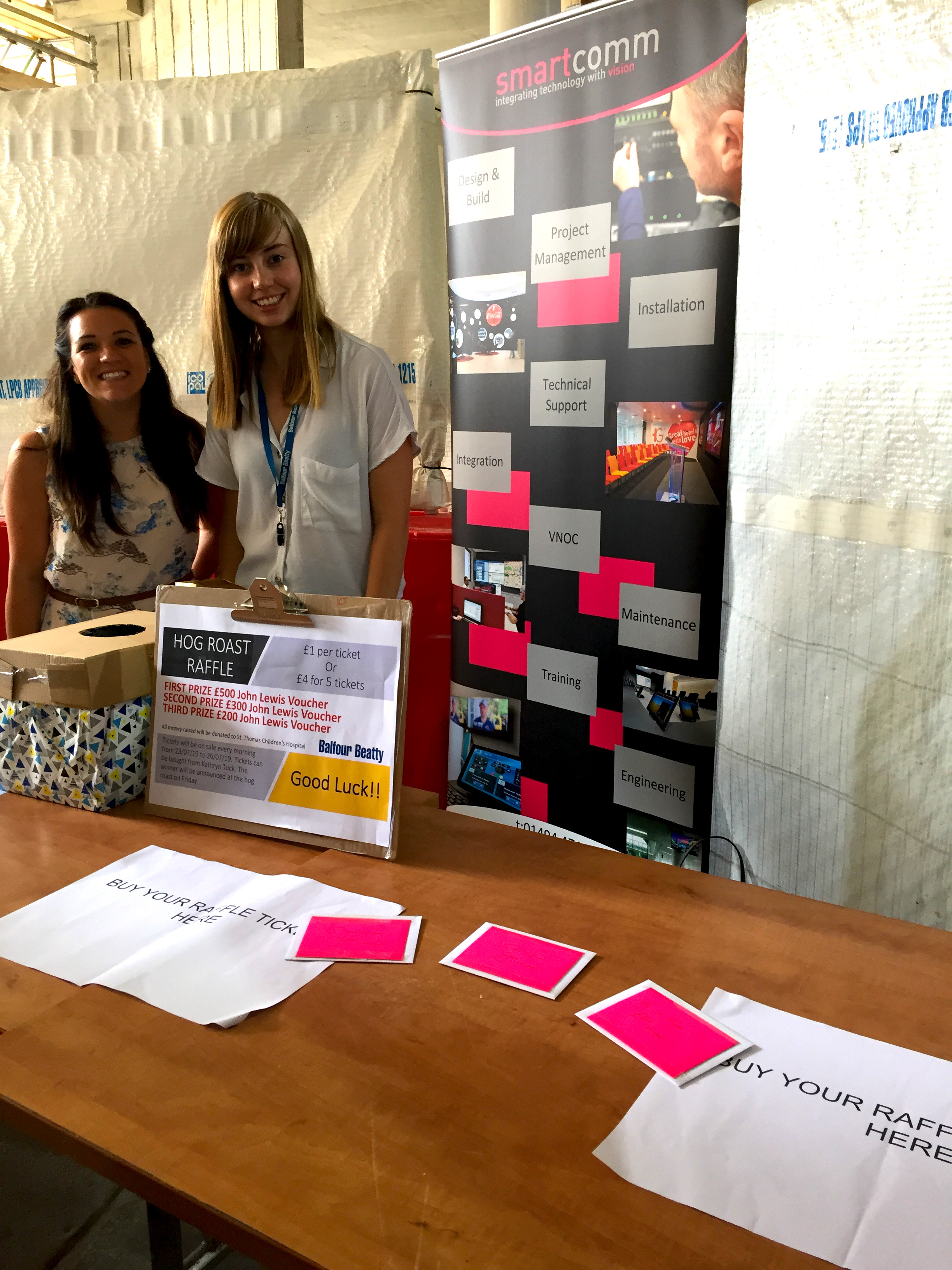 When Smartcomm were asked by the Balfour Beatty team, to get involved at the site event they were organising, by sponsoring the prizes for a raffle to raise money for a childrens' charity, we were happy to oblige. The raffle was to be part of the fun planned for the Hog Roast, an event set up for the site workers at the site of the Palace Street development. This was to help build cameraderie and on site relations. This is important because builds are invariable highly pressured and unforseen factors, such having temperatures reach a whopping 39Degrees, can cause additional stress. Building communication channels between the various team on site, helps collaboration, communication and understanding which helps the build run smoother. The Hog Roast followed on from a site-wide football tournament, which had taken place the evening before. Many of the people on site had taken part, despite the scorching heat, which made for an easy topic of conversation between teams.
The area where the Hog Roast was to be held was made safe so that PPE did not need to be worn and the event started around 2pm. The prize draw took place at 3.30pm. Our Marketing Manager was given the honour of picking the first prize, with the winners picking the subsequest raffle winners. The Prizes were three vouchers, worth £500, £300 and £200 respectively. The winning prize went to Jose Mattos of Munnelly Support Services. In a heartwarming gesture, Jose promptly offered it back to the hospital, to go towards something for the sick children.
The atmosphere was excellent and the team at Balfour Beatty were hugely helpful and looked after our Marketing Manager splendidly. Special thanks to Charlie and Cathy who spent most of the time at the raffle ticket table, selling the raffle tickets brilliantly.
In total £1,800 was raised.
Well done to the organisers and many, many thanks to all those who took part in the raffle. Much appreciated.