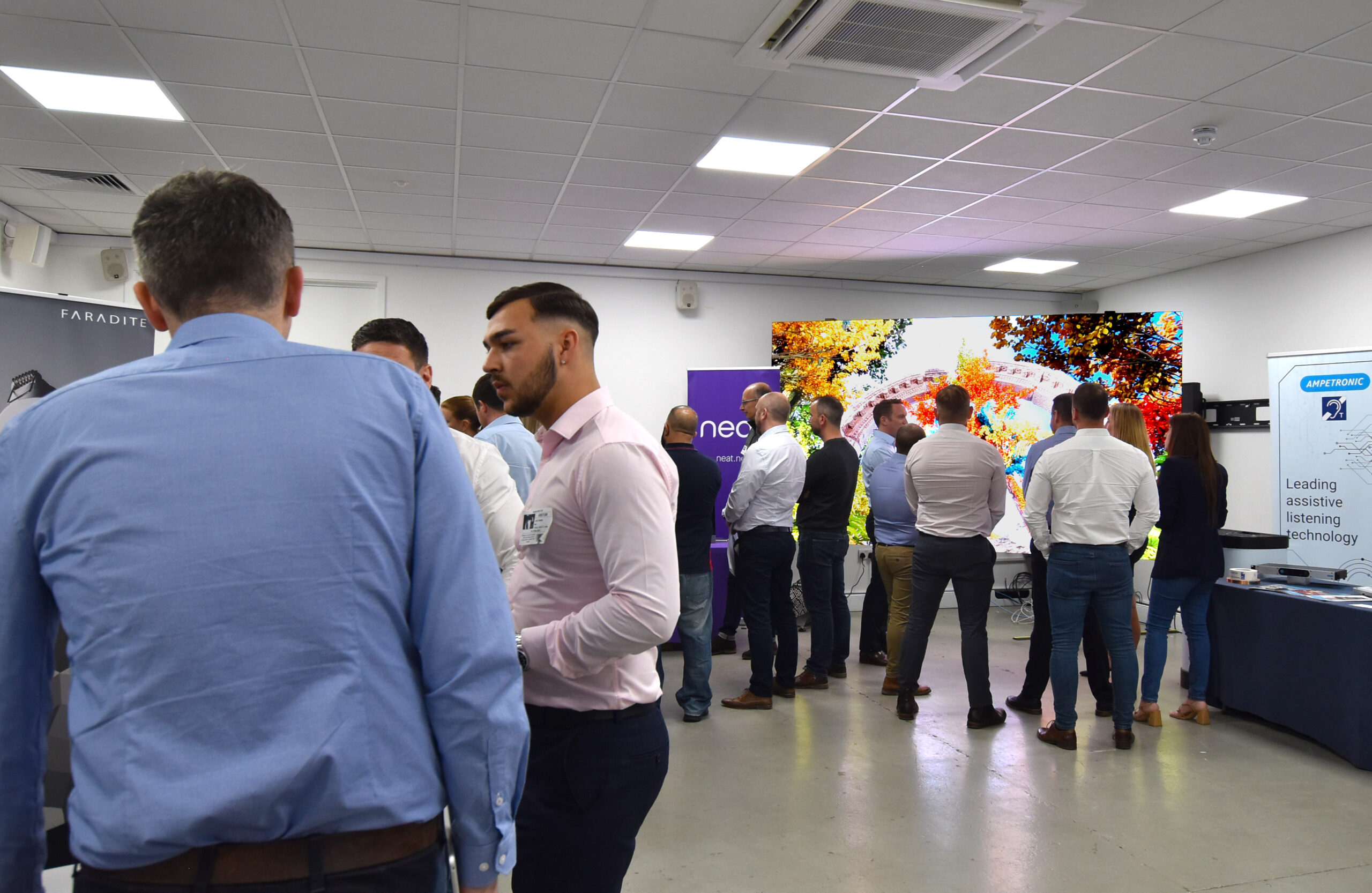 What are Smartcomm Technology Days and when are they held?
A Smartcomm Technology Day is a day exploring cutting-edge solutions in a relaxed atmosphere. For us the days are a great way to share our love of brilliant technology, superb solutions and excellent design with clients. It is a blend of interesting presentations, the latest technology and guests are also offered an interesting inspirational speaker, top notch catering, organised cars from the station and a lovely giveaway bag.
We are proudly Technology agnostic, this allows us the freedom to carefully curate a wide selection of new and interesting technology which vendors to exhibit at our Corporate HQ. We open up our meeting rooms and Witness Testing Suite to the suppliers and organise tours so everyone gets to see everything on offer. We make sure our Technology Days are as organised and as luxurious as possible to avoid overwhelm and maximise the comfort and time for our guests.
We hold Technology Days at least once a year at our Headquarters in High Wycombe and we hold at least two other Technology Days at supplier sites.
We do this for a number of reasons:
Technology is part of our corporate DNA and we love learning about new systems and solutions. We get access to some amazing tech and our Technology Days give us an opportunity to share these with our clients.
The Technology Days at our HQ typically include a presentation by one of our in-house experts. This gives us an opportunity to showcase our team's talents, show how we add value and explain how we can design and combine different systems to create the perfect solution.
This is a great opportunity for our clients and our team to learn and expand their knowledge base from these incredible companies.
Having technology presented by experts in their field can both inspire and challenge the use of existing solutions in situ for our clients.
We see curating and presenting new solutions as an important part of our the service our Service, Support and Managed Services provide.
It gives us the opportunity to give back to the community, which is part of our Sustainability focus. We use local businesses such as caterers, taxi companies and print companies.
If you would like to take part in one of our days, please get in touch.