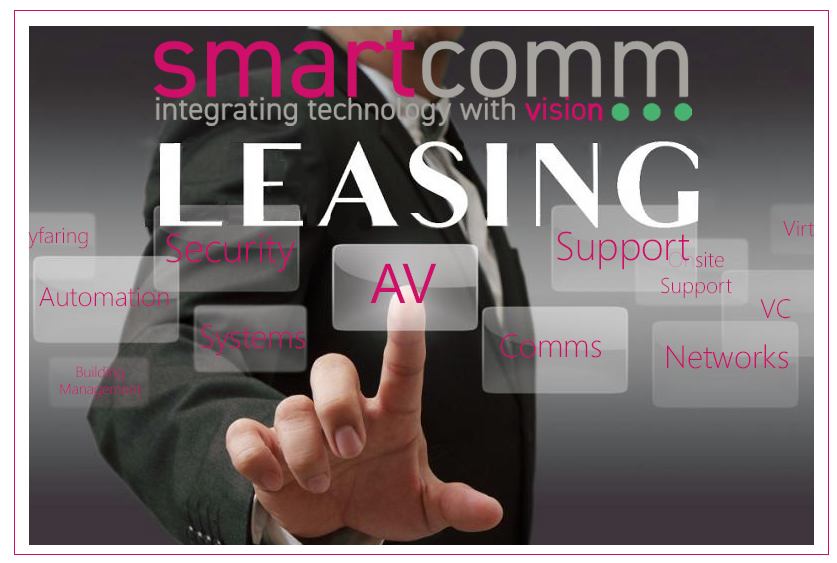 Smartcomm Leasing
Smartcomm has partnered with WestWon Leasing and Asset Finance to offer our clients lease rental and lease purchase options. Leasing is a popular way for organisations to pay for necessary items such as the installation and servicing of AV, IT and Building Management systems. It is effectively a rental agreement, where the equipment and support is essentially rented for a term between one and five years, with payments made monthly or quarterly.
Why choose Smartcomm Leasing? Well, there are many advantages to spreading the project and support costs:
1) Cash Flow
….Instead of committing to a large capital outlay at once, the cost is spread over years freeing up cash for other projects.
2) Self funding.
     The equipment effectively pays for itself while it is being used.
3) Tax benefits.
     Depreciation can be claimed as an expense and therefore reduces the tax burden on the business.
4) Fixed payment structure.
     It allows business to to keep monthly expenditure within budget.
5) Full solution.
     It is possible for the business to invest in the full solution rather than completing a project piecemeal as the funds come in.
6) VAT Included.
     On rental agreements the VAT is included in the rental payments. This means it is paid off in increments and not as one large lump sum.
7) Ease.
….Smartcomm offers the full service from helping you get the lease agreement in place, to designing, installing, integrating and supporting your equipment. We can remove and upgrade the equipment too..
8) Productivity.
…..With a rental agreement, the equipment is always the latest solution allowing companies to take advantage of technology advances and updates.
You can read our brochure here
You can contact us here.