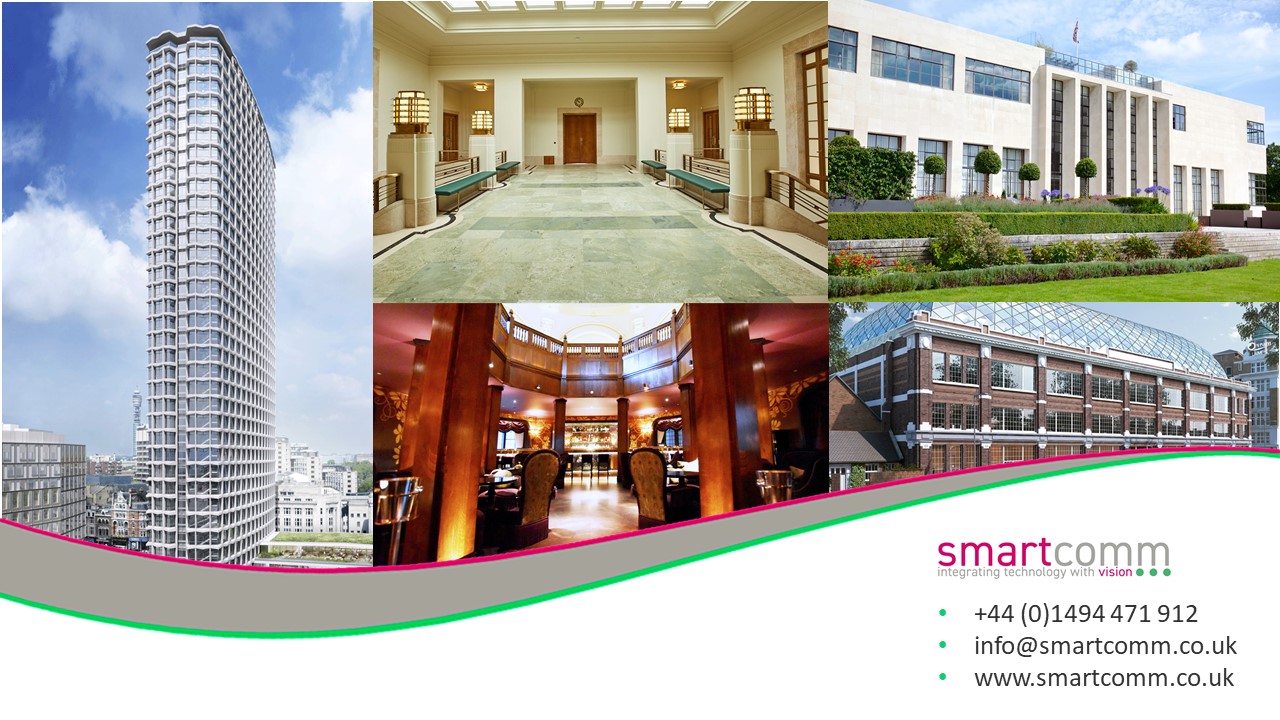 Heritage Building Refurbishments and Fit-Outs
We are passionate about great technology, and love great building design too. We are proud to have worked on projects in some of the most iconic and exceptional buildings in the UK. While most are modern developments, such as Riverwalk House, the Shard, 1 Hyde Park, the Wallbrook Building, the Stratford Hotel and 22 Fenchurch Street (aka the Walkie Talkie), we also have extensive experience with listed and/or heritage building refurbishments and fit-outs.
There are various challenges that come with heritage building refurbishments and fit-outs, such as uneven walls, small interstitial spaces, awkward access, small elevators and listed features. We treat these older buildings and their respective design style as an important part of our architectural heritage and therefore worth preserving and caring for. They invariably require a more bespoke and sensitive approach than a modern office building. Fortunately we are knowledgeable of the modern techniques available that can overcome most issues, whatever challenge the building throws our way.
It is always a pleasure to bring these heritage buildings up to date and make them as viable today as they ever were, such as Centre Point tower. Once an office block, this classic example of Brutalist architecture has now been reincarnated as Centre Point Residences, a development of fabulously high tech and luxurious dwellings. The sumptuous Charters in Surrey is sublimely Art Deco and thoroughly and sympathetically modernised right through. Hackney Town Hall, another wonderful example of Art Deco construction, has been updated with the latest in technology to improve efficiency and keep costs as low as possible for constituents. The Television Centre is another iconic building in which we have delivered cutting edge solutions for our clients.
Many of our heritage building refurbishments and fit-outs have an interesting back story, for example the Grade II listed L'oscar Hotel on Southampton Row. This beautiful hotel keeps the Baroque style features of the Baptist chapel it used to be, while the internal aspect is subtly high tech and lavishly opulent. We even modernised an original lectern from its Baptist chapel days with hidden microphones,  for one of their function rooms. The Grade II listed headquarters of Dunnhumby, on Shepherds Bush Road, started out as a 1915 factory built by Ford and are now wonderful high tech offices. We were pleased to see one of the reviews on Google described the meeting rooms: "Used the meeting rooms here … The meeting rooms are well equipped and easy to use technology. Very professional and excellent space."
If you are looking to refurbish, update your systems, are moving or simply want to see how technology can improve your day to day living, why not get in touch for a free consultation?  No matter the age of your building or its style, we will be able to help you.