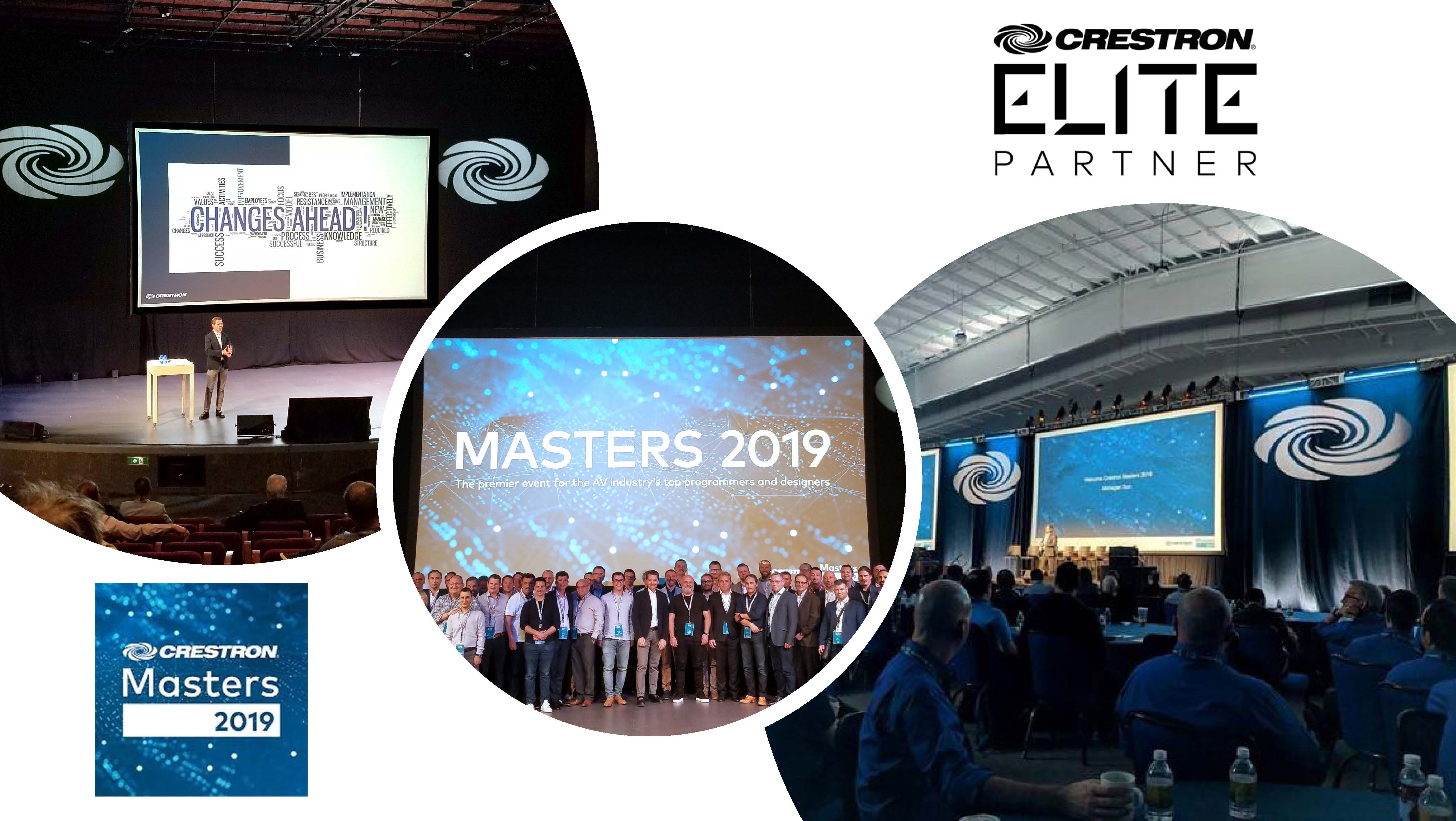 Last week saw Smartcomm in attendance at the Crestron Elite Partners Summit and Crestron Masters training sessions in Madrid. The feedback from our team has been very positive. Congratulations to all those who achieved their Masters Certification.
Why is the Elite Partners Summit and Masters Certification Important?
At Smartcomm, we consider it important to have our Designers and Programmers attend Masters Training and Certification. Supporting our employees with training allows them to develope their skills and, as a result, have the highest level of product knowledge. This allows Smartcomm as a whole to keep abreast of the latest technological developments. We take pride in the high quality of our work and work hard to maintain our position as one of the leading AV specialists in Europe.
We were also pleased to attend the Crestron Elite Partners Summit. This is an ideal opportunity to connect with others in this programme and share best practices. Being a member of the Elite Partners Programme is an endorsement by Crestron on Smartcomm's performance in exemplifying Crestron's rigorous standards of excellence in delivering Crestron solutions.
The Elite Partners Programme is for integrators with proven capacity to deploy and support Crestron's technology at the highest level. Elite Partners have access to the manufacturer's best commercial, technical and support solutions. Crestron Elite Partners are acknowledged for consistently delivering the highest-quality projects and providing an incredible level of customer service to their partners and clients.
Smartcomm has been a committed Crestron partner for over 20 years