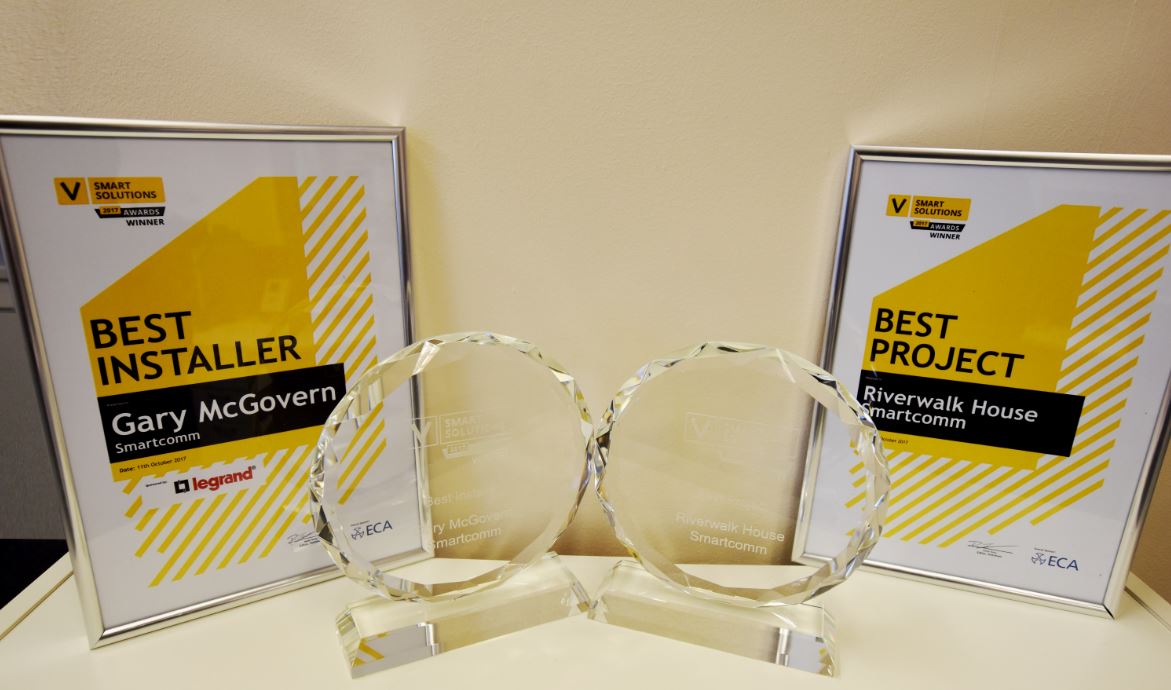 We are delighted to announce that we have won two awards at this year's UK Construction Week at the NEC #UKCW2017. The Voltimum Smart Solutions awards were presented by the lovely Steph McGovern.
We won Best Project for our work on the fabulous Riverwak House and one of our Project Managers won Best Installer.
To read up about Riverwalk House please click here for the case study
We would like to congratulate all the winners in the various categories and thank the organisers for such a super event.