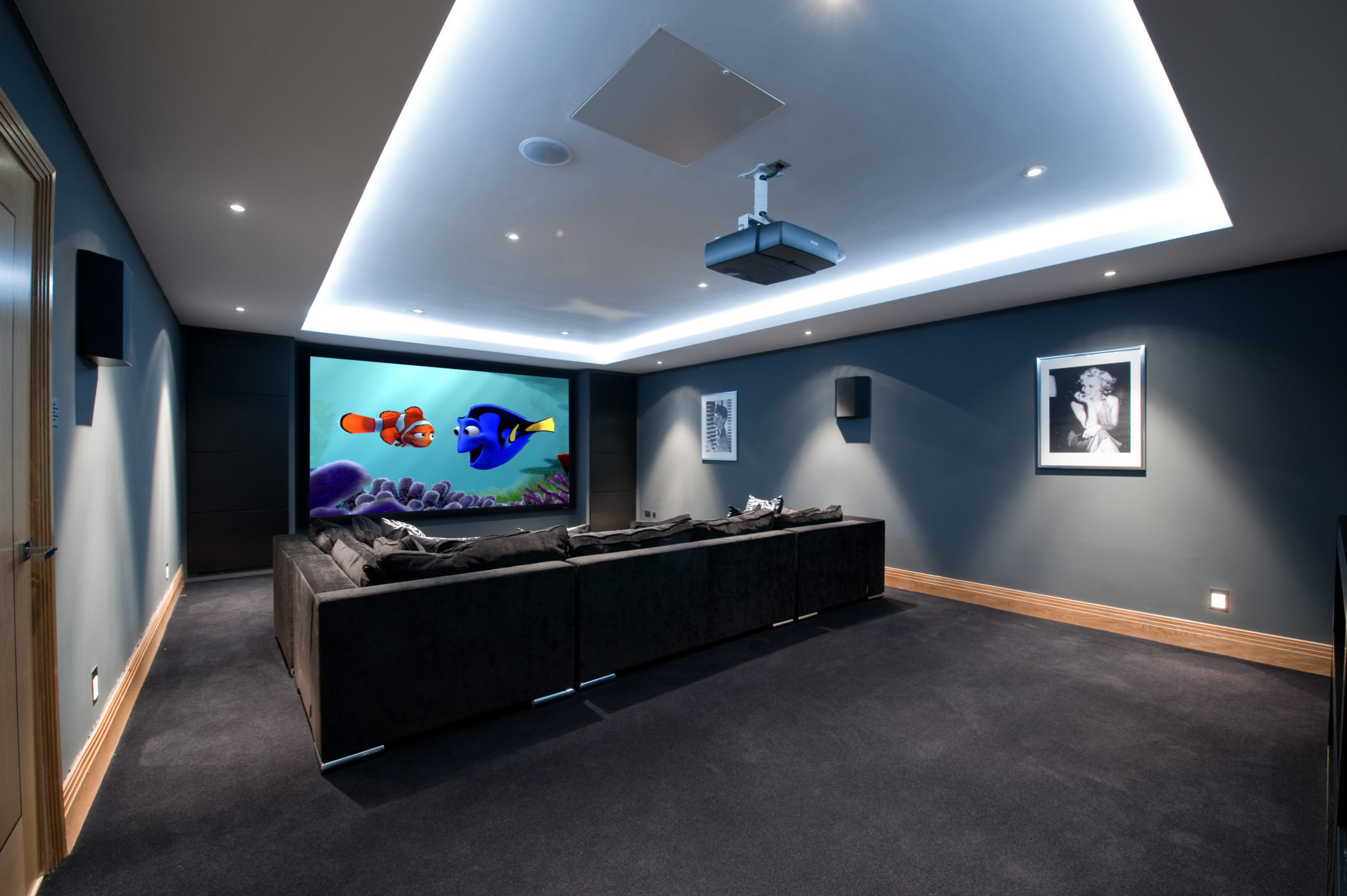 Media rooms are brilliant places for entertainment. Unlike Home Cinemas, which are designed to maximise the movie viewing experience, media rooms are a bit more flexible.
While you would expect to see the same solutions in a media room that you would find in a home cinema, such as an Ultra HD 4K projector, Dolby Atmos surround sound, custom control capabilities and more. Media rooms offer a much more casual and social viewing environment. They often also deliver other entertainment opportunities too.
In a home, the media room provides as a centralized area for the whole family to come together and interact. Whether it's to watch sports games, shows, or listen to music. Media rooms aren't as restrictive in terms of location, outside noise and functionality. It's an immersive section of a home that encourages social interaction through different forms of entertainment.
For any media room, discreet storage is an important factor. While the sources can be placed out of the way in a rack, space for gaming controllers, mics and other equipment is also important. We can also help with the design of the joinery. If you are interested in a media room or home cinema, or both, for your home please get in touch for a free consultation with one of our experts.
To find out more about our projects, please click here to go to our case study pages.