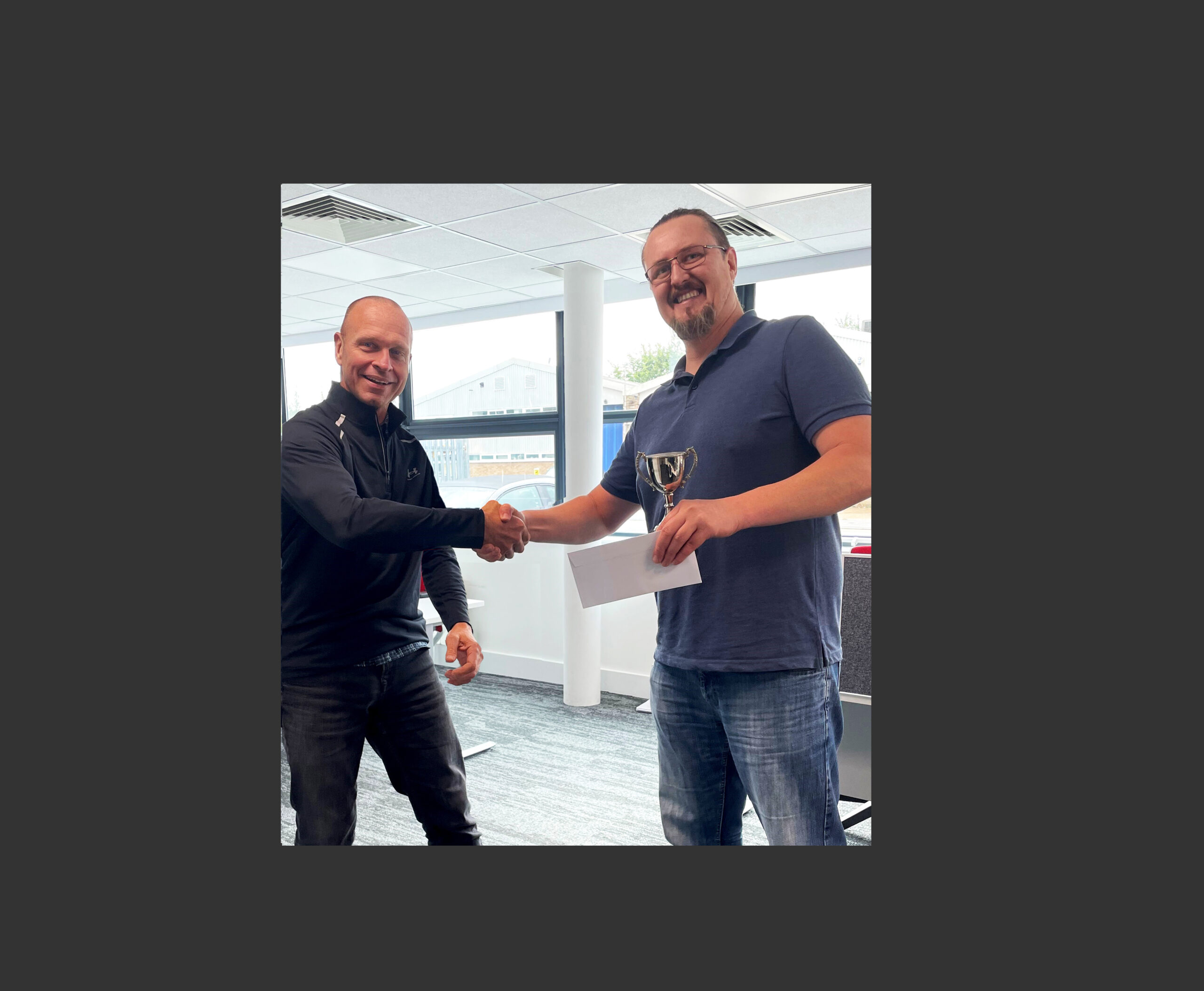 Well done to Etienne Cilliers, voted our June 2021 EotM (Employee of the Month).
Praise from colleagues included mention of his great management style, his hard work, dedication, effort and overall niceness. He makes time for colleagues and is doing a great job training one of our new starters. Well done Etienne.
Why do we have an Employee of the Month award? At Smartcomm, we have a superb team and our business success is testament to their dedication and hard work. However, for employees who have demonstrated exceptional dedication, professionalism, focus and have gone far above and beyond their remit, either in the month of the award or over an extended period of time, we felt extra recognition was needed.
Nominations are requested each month; the votes are counted and all comments are noted (to be shared with the individual after the award is presented). We do not necessarily present an award every month. For months where very few votes are received and there is no clear winner, the award is not presented. We would rather miss a month than hand over an award for the sake of it. While it has been difficult to properly recognise our team during the pandemic, we felt this award was valuable enough to maintain.
This award may seem a little late for May 2021 but nominations are requested in June and it takes a while to receive and count the votes. We are lucky to have a team where many feel their colleagues deserve recognition.
As you can probably tell from the photos, we try to present the awards at our High Wycombe HQ in Halifax Road. This is done to allow colleagues to gather round, currently in a socially distanced manner, and offer their congratulations to the winner. It is also a great opportunity to learn about the winner's achievements. While normally Steve, our MD, reads out a summary of the reasons the nominations were given, he was unavailable so Andy Stearn, our Technical Director presented the award this month. This is great for team spirit and especially good for those team members who spend much of their time on site.
If you have experienced exceptional service from one of our team, we would really appreciate it if you would please let us know by sending an email to info@smartcomm.co.uk.
#AVExcellence #SmartcommFamily