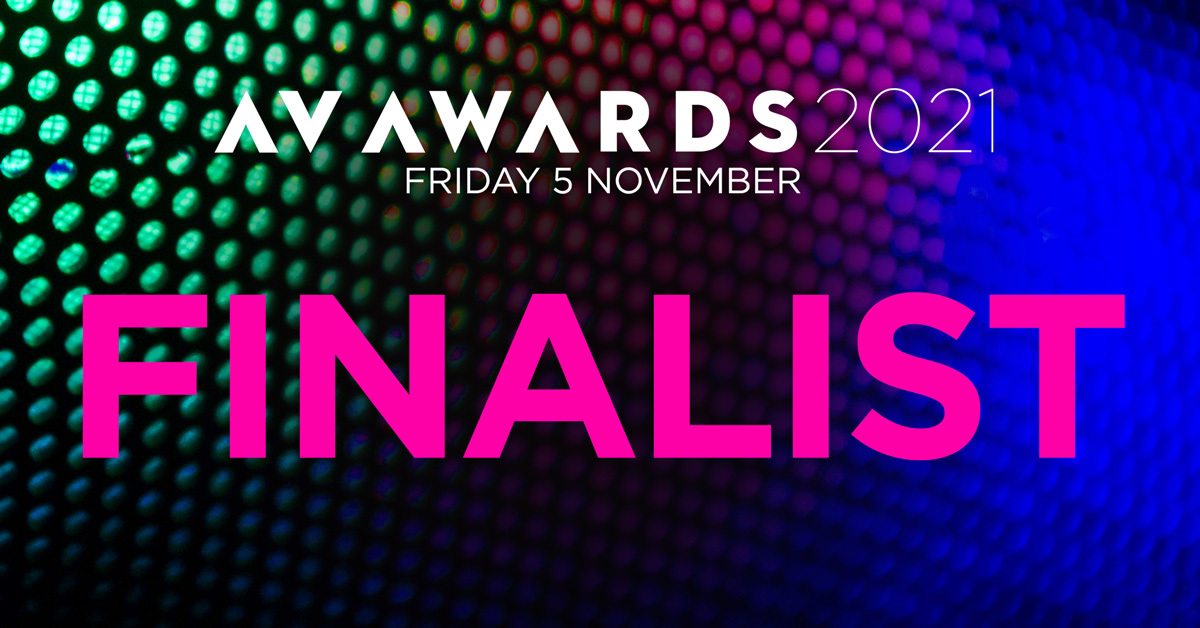 We are delighted to announce we have two project finalists in the prestigious AV Awards 2021. One is for a Global Fuel Giant and the other is our project with ISG, for the Government Hub.
The AV Awards are global, therefore competition is against top calibre projects from around the world. Congratulations and thanks to the Smartcomm teams. They worked hard to make both projects outstanding. We would also like to recognise and thank the client teams who facilitated and supported our work and award entries, working with us around COVID restrictions and precautions.
We will look to post the case studies in the near future. In the meantime, if you would like to see our other case studies, please click here.
The AV Awards 2021
The AV Awards are a prestigious industry awards which recognise the outstanding achievements of individuals, companies, projects and technology across the AV, events and production sectors.
Launched in 1999, the AV Awards seek to promote best practice, raising standards and rewarding excellence and innovation across the brilliant AV industry. The judging process is rigorous, independent, robust and transparent.
For over 20 years, the AV Awards has grown in status and size, attracting almost 1,500 industry professionals from all over the world.
The AV Awards 2021 will take place as a hybrid event on 5 November. There will be an in-person ceremony at London Evolution, subject to prevailing government guidelines, and the event will also be live streamed.
The Competition
The competition is fierce and all deserve to be finalists. For the Corporate Project, there are seven other finalists. For the Public Sector Project, there are  six other finalists
The full shortlist can be found here.