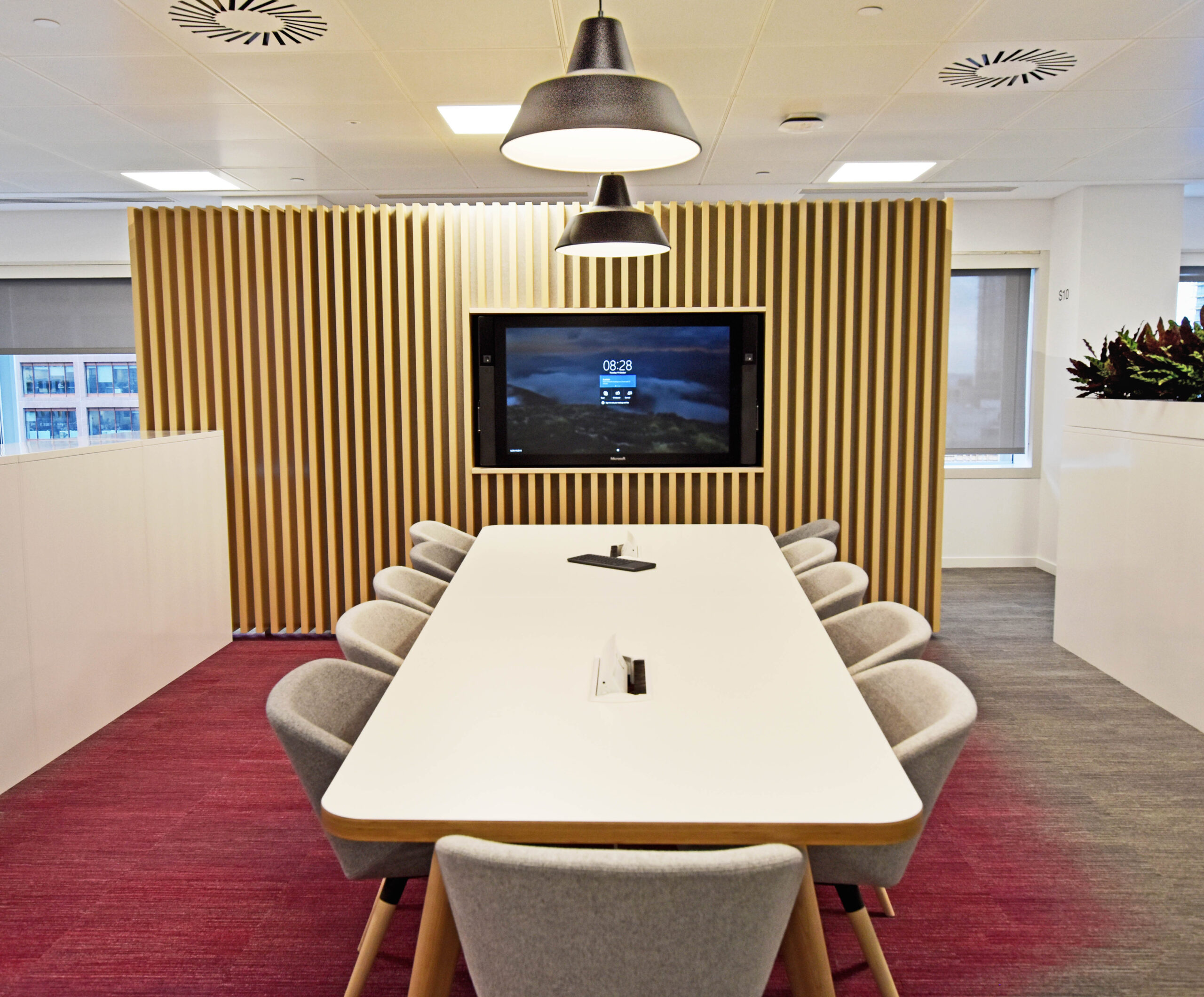 What is the difference between formal and informal meetings?
Formal meetings are scheduled with an agenda, structure, minutes and possibly even a set speaker. Informal meetings are just as important for organisations but are more organic and casual, they may even be ad hoc. They usually have fewer participants and do not have a set agenda but more of a starting point for discussion.
Why are they important?
Informal meetings promote collaborative discussion and creativity by providing a forum where people feel more comfortable sharing thoughts and ideas which may not be fully developed. They stimulate creativity and encourage team members to meet and come up with fresh and unique ideas and solutions to problems.
How do companies promote informal meetings?
Having somewhere employees can meet on an informal, impromptu basis makes it more likely these meetings will happen. Modern workspaces prioritise communication, collaboration, and flexibility by incorporating different areas where staff can meet, even with the addition of AV technology for flexibility of usage. Utilising café spaces and lounges as impromptu meeting spaces makes these areas more useful and alleviates space constraints, but there are limits as to when meetings can take place due to meal times and noise.
This is why many clients also opt for  open meeting spaces without walls, or with few walls, which are unreserved areas available for last-minute meetings or spontaneous decision-making when other spaces are occupied. These spaces help foster collaboration and are perfect for ad-hoc situations. Open meeting areas are also great options for odd areas of office space which may be too small to fit a full meeting room or which are under-utilised. BYOD solutions, interactive displays and top-notch video conferencing, are just some of the options which deliver the powerful yet easy to use tools to allow employees to maximise the benefits these areas offer.
If you are looking at incorporating an informal meeting space within your office or wondering how to maximise your office space, our experts can help. We offer a no-obligation, free consultation service, so why not take advantage of our team's expertise and experience today?
You can contact us here.