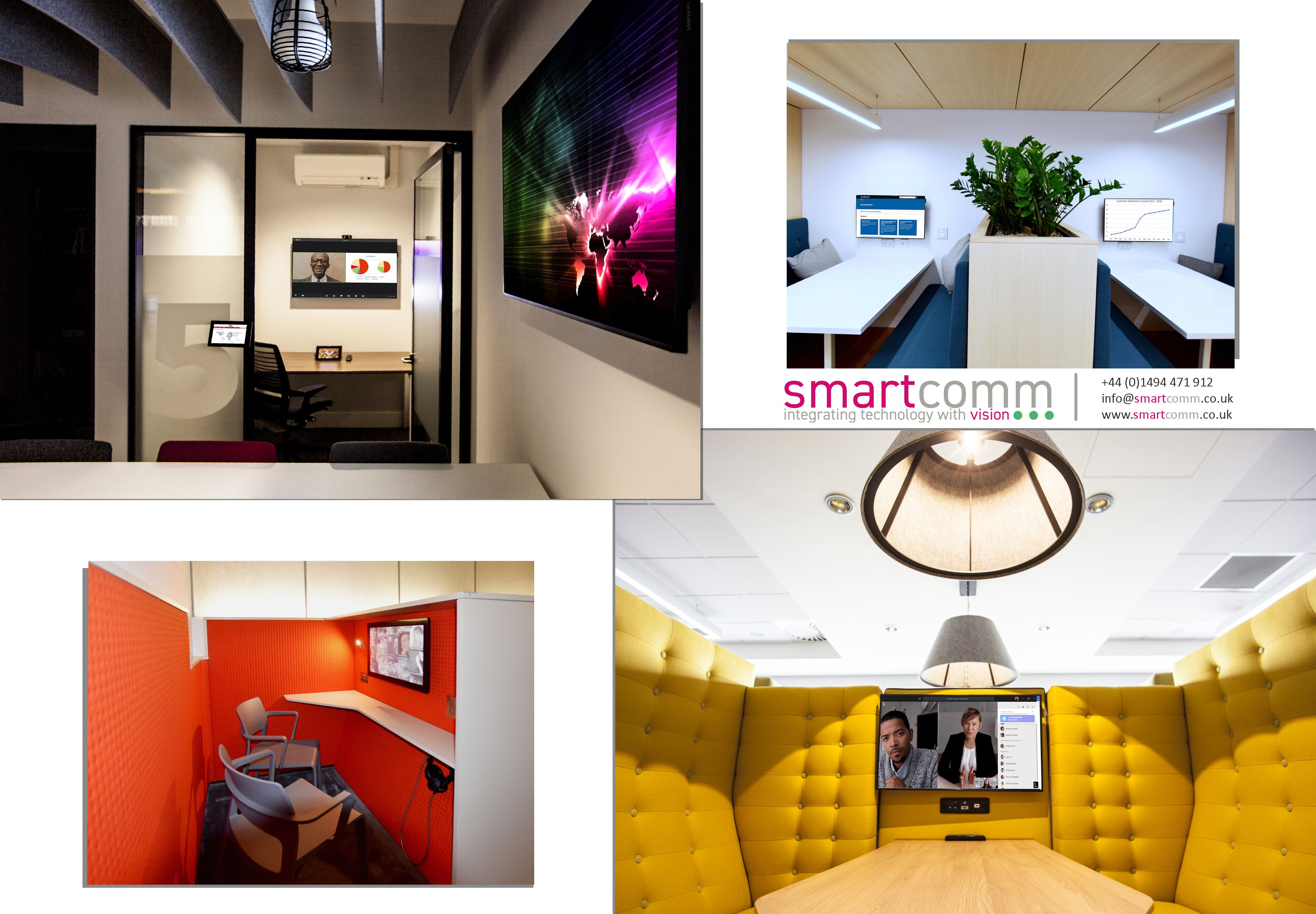 Huddle spaces by Smartcomm
Huddle spaces are ideal for collaboration, whether in the office or via video conference. Space wise, they are smaller areas offering a balance between formal and informal meeting rooms. Cost effective and brilliant for ad hoc meetings, team building and conferences, huddle spaces can deliver great value for money if properly set up. This is where we can help.
Huddle spaces by Smartcomm include on point unified communication solutions, interactive displays, touchless connectivity, easy to use room control via touch panels and a variety of room booking options. When fully kitted out, these small spaces are a great way to reach remote workers, boost collaboration and creativity, record a webinar or make a sales presentation and can provide a flexible hot desking option if needed. Perfect for large open plan offices, meetings held in these smaller huddle rooms require the involvement of only the necessary participants, often making them more productive.
If you would like to hear more or find out how we can help you create huddle spaces within your current environment, please get in touch.