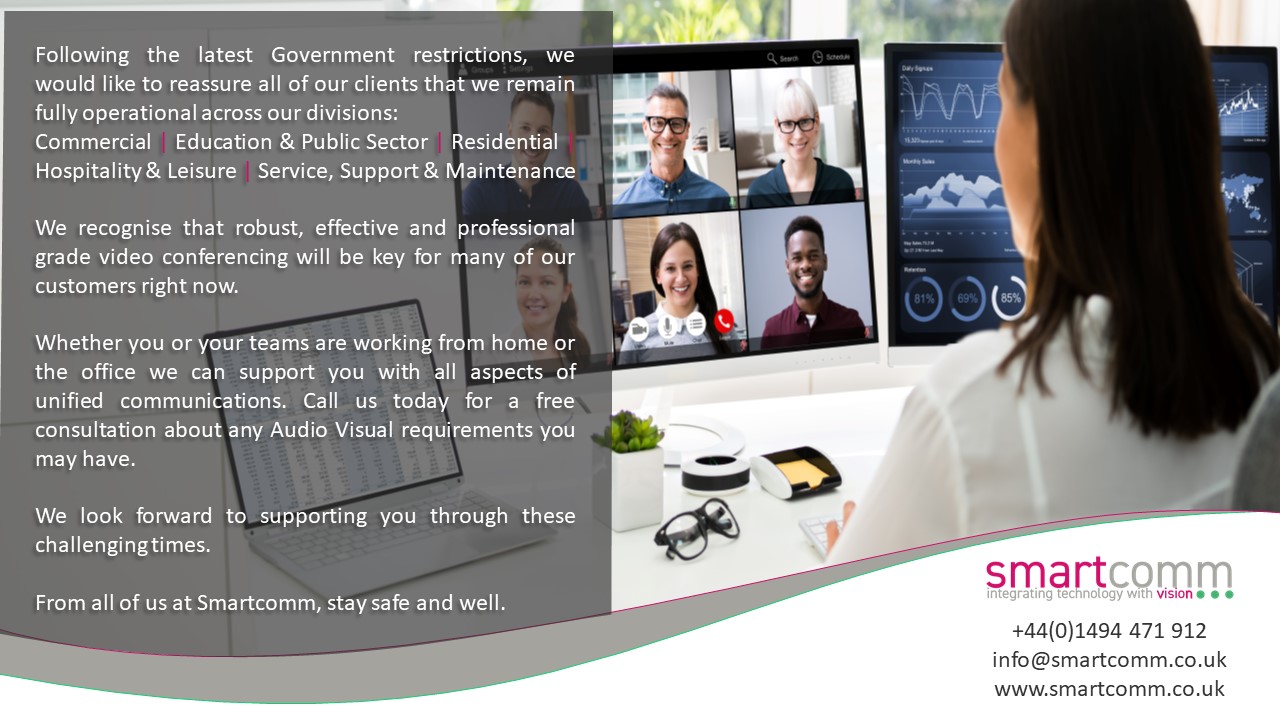 Following the latest Government restrictions, we would like to reassure all of our clients that we remain fully operational across our divisions:
Commercial | Education & Public Sector | Residential | Hospitality & Leisure | Service, Support & Maintenance
We recognise that robust, effective and professional grade video conferencing will be key for many of our customers right now.
Whether you or your teams are working from home or the office we can support you with all aspects of unified communications. Call us today for a free consultation about any Audio Visual requirements you may have.
We look forward to supporting you through these challenging times.
From all of us at Smartcomm, stay safe and well.