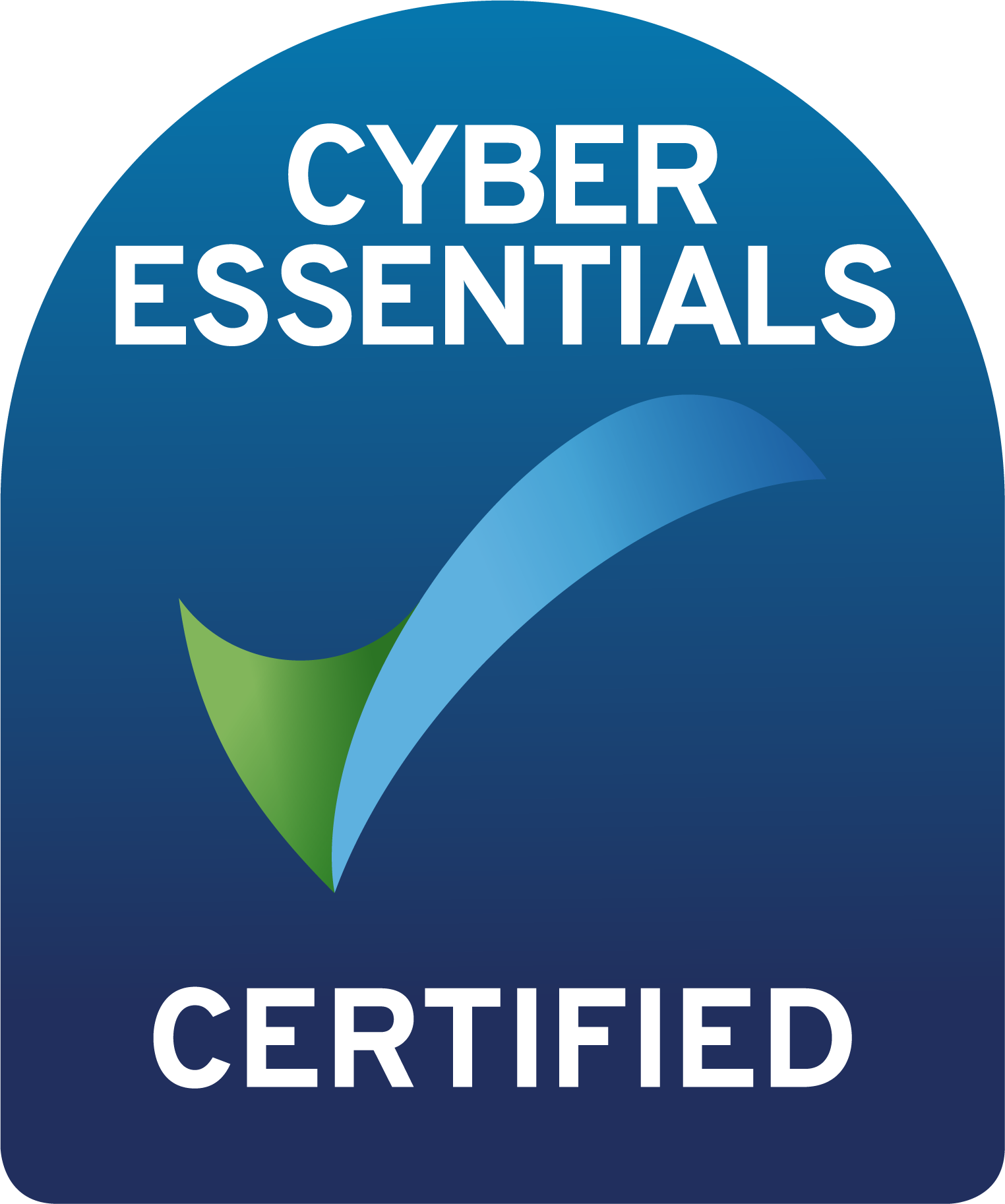 Cyber Essentials Accreditation
We have recently become Cyber Essentials certified. This government-backed certification is awarded to companies who follow the core principles of cyber security.  Working through the requisites for this internationally recognised programme helps secure businesses against cyber-attack.
What is Cyber Crime?
Cyber crime is an ever increasing threat especially with the pandemic driving more of us online. While many attacks are opportunist – the equivalent of a digital thief trying the handle of your front door to see if it is open – there can be more sophisticated threats. These include malicious website links and emails, phishing attacks, and Malware. These are designed to either cripple a company's system for ransom, to steal private data, to spy on activities or to cause disruption.
We take all threats seriously. Our IT team have been working hard to put firewalls and various protocols in place, to make sure these are prevented. We continually work hard, to make sure our data is as secure as possible.
Why Did We Go for Accreditation?
While we have always taken our data security seriously, going the extra step to become certified reassures our clients and the businesses we work with. It demonstrates our commitment to data security and proves we have good security measures in place. It also gives us a clear picture of our organisations cyber security level.
For more information about the Cyber Essentials Certification, you can go to the National Cyber Security Centre website here.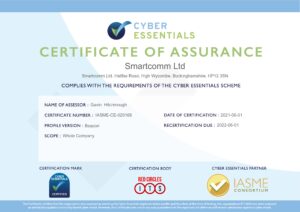 If you are looking at upgrading or fitting out a new work office, home office or work space, why not talk to one of our experts for guidance? You can get in touch here.
If you would like to see examples of our work, you can look through our case studies here.