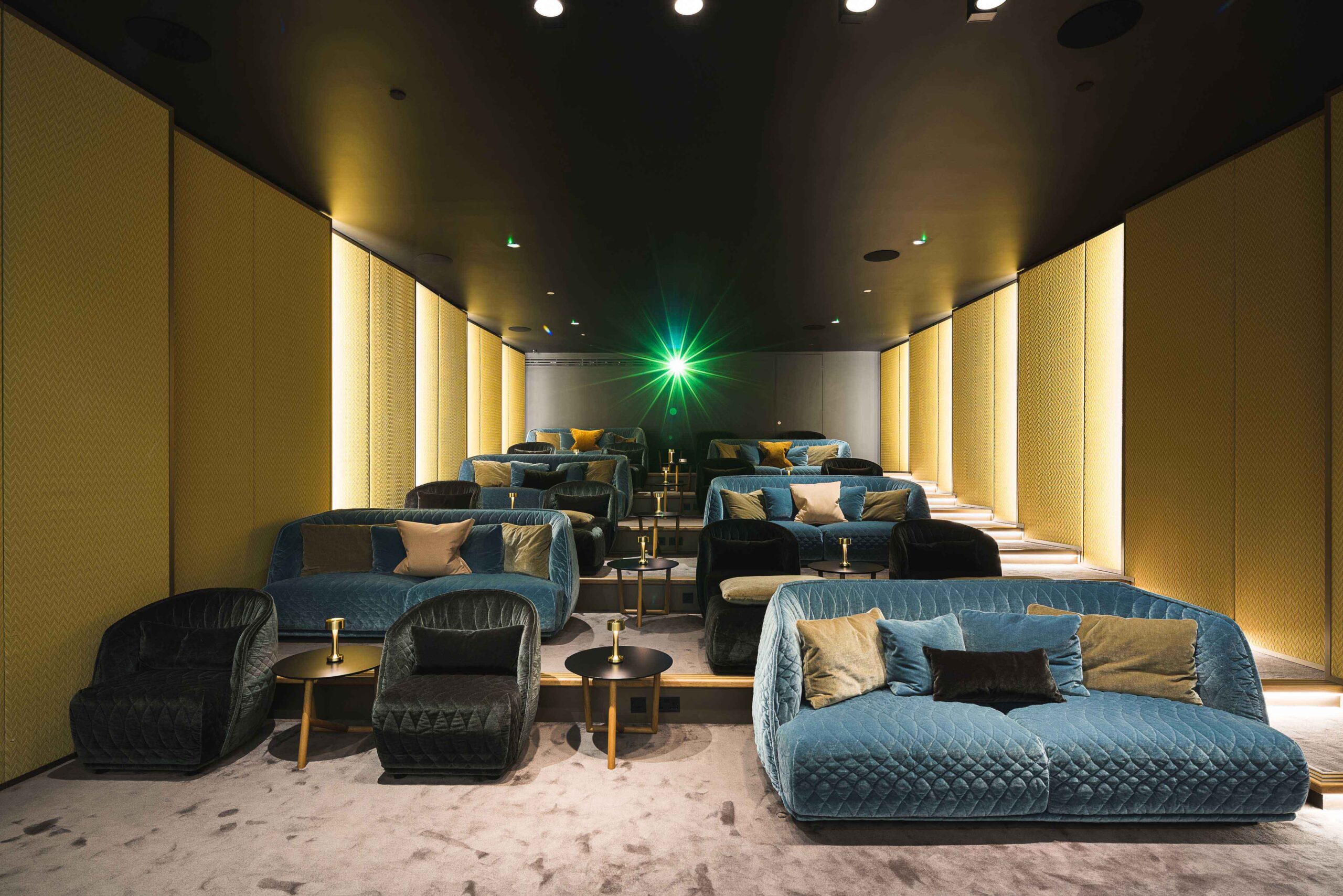 What do we mean by Amenity Areas?
Amenity areas are places used for recreational or aesthetic purposes. While they are often found within Residential Developments, more Commercial Developments are looking to provide amenity spaces for their staff. Amenity areas include receptions, communal gardens and patios,  gyms, spa areas, lounges, kitchens, dining areas, libraries, games rooms, meeting rooms, conference rooms, cinema rooms, event spaces, auditoria, cafes and bars.
Why are they important in a Residential Development?
Amenity areas effectively extend Residents' home space by offering a range of other options to relax or work in, which are only available to Residents and their guests.  In fact well-designed residential amenity space is a key factor in enriching people's lives. As these areas can be enjoyed by everyone within the development, they enable social connection which helps build strong and integrated communities and encourages mixing between different ages and demographics. This supports people's physical and mental wellbeing by nurturing a sense of belonging and providing places to relax, work, socialise and exercise.
There are important fiscal benefits to consider as well. Variables such as location, construction style, floor space, and the number of bedrooms or bathrooms are all important elements in a purchase. These days savvy buyers now look beyond these primary areas at the amenities available e.g. in these days of hybrid working, developments which offer quiet spaces to work whether libraries or single meeting rooms, are ticking some important boxes for prospective residents. The amenity areas within a development make living in the development more desirable and as a result, more valuable to potential buyers or tenants. They also help differentiate between developments within a city, which is why the top developers use our services to help them deliver outstanding amenity areas.
Why are Amenity Areas important within a Commercial Setting?
In offices and the like, amenity areas such as staff kitchens, cafes, lounges and informal meeting spaces promote social connection by enabling social interaction. This helps nurture a sense of belonging and team spirit. Also, having a place to go at lunchtime, whether outside or in or a relaxed kitchen or dining area allows staff to socialise, relax and come back refreshed. This supports staff's physical and mental wellbeing and helps build a stronger organisation, vital for driving better collaboration and ultimately results. These also combine to aid in staff retention, which saves money. For those looking to lease space, amenity areas within an office building is a differentiator, making the building more attractive compared to similar offices without.
If you are looking at incorporating an amenity area within your development or office, let our experts help. We offer a free consultation service, so why not take advantage of our team's expertise and experience today?
You can contact us here.