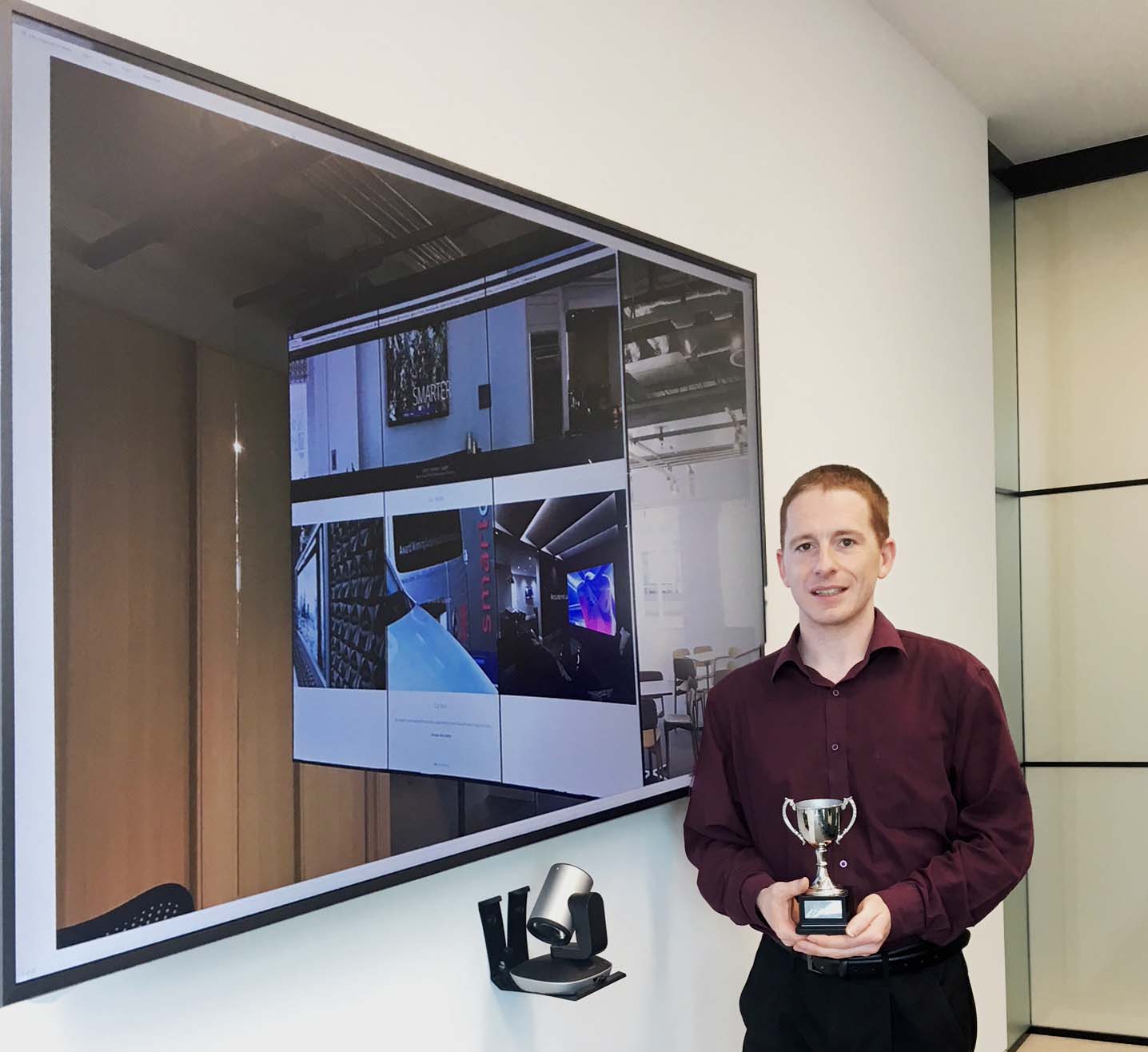 Congratulations to Leon Aubin, voted our Employee of the Month for January 2018. A bit of delay with the posting, due to various factors outside of our control.
Comments from Leon's colleagues included praise for his commitment, professionalism and his willingness to go above and beyond in his role. He is also brilliant with clients and great at commissioning.
Well done Leon!
Like the photo? A stunning large format video wall only 20mm thick suspended within transparent tiles is reflected in 70″ LCD Flatscreen display that Leon is standing in front of.  For more information, please contact us.