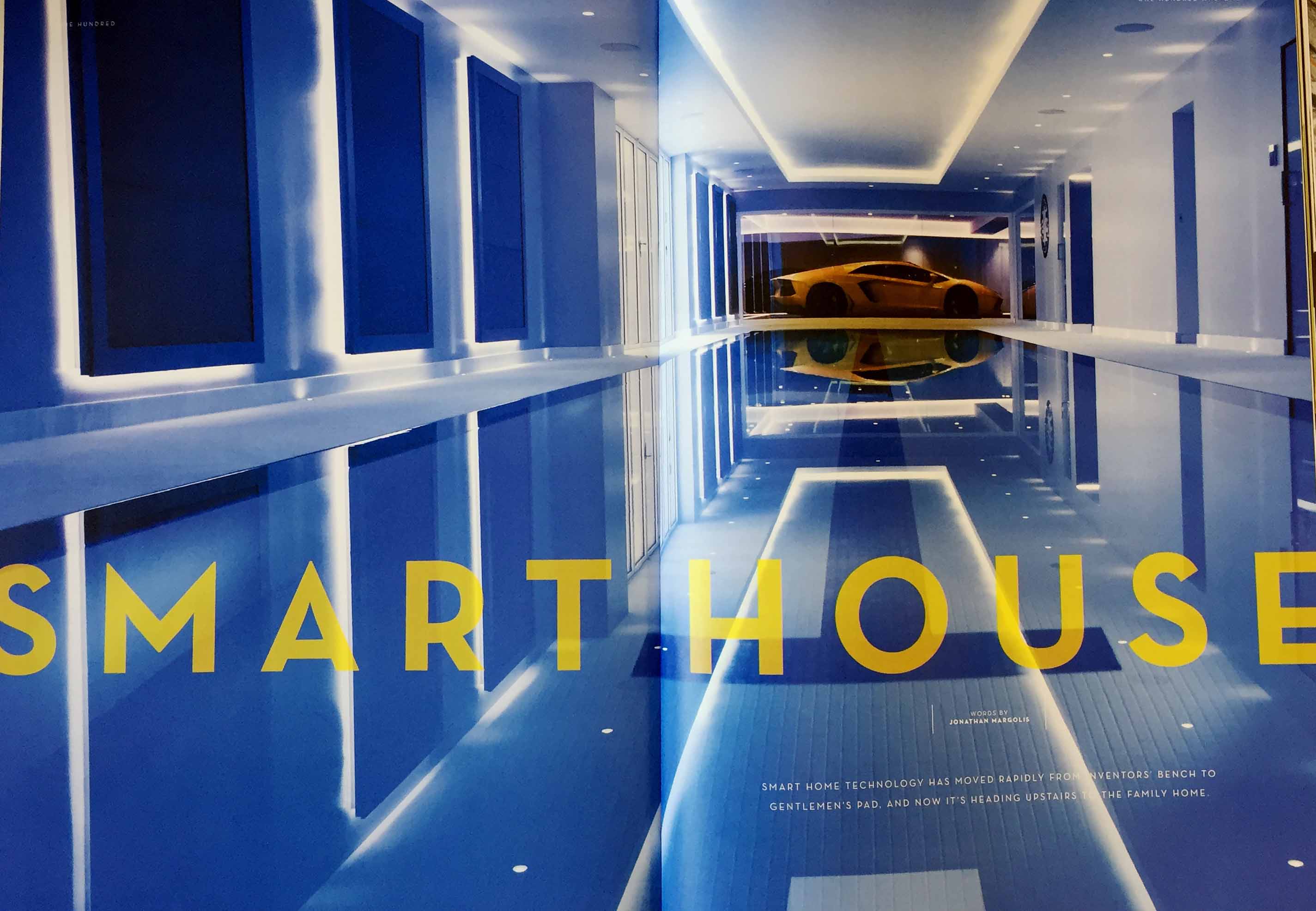 Great coverage of our Sublimely Sumptuous project in this month's Waldorf Astoria magazine because:- "…it's not just celebrities who install these home automation tech-extravaganzas into their family homes. In North london, a family home's motion-sensored mood-lit supercar garage backs onto the 25m swimming pool with only a pane of glass for a threshold, so the grownups can admire the car collection while enjoying a family swim. The family-friendly tech continues into the rest of the house too, with fingertip control systems installed by Smartcomm Ltd throughout, from entertainment, climate control and blinds, to multi-room surround sound, security systems and even a Crestron fireplace in the main bedroom."
Call us on 01494 471 912 to find out how we could transform your property into a fabulously automated smart home.
If you are interested in finding out more about this project, please click here to go to the case study.