We are delighted to announce that Smartcomm is now recognized as a Crestron Elite Partner.
Elite is a program for integrators with proven capacity to deploy and support Crestron's technology at the highest level. Elite partners have access to the manufacturer's best commercial, technical and support solutions.
Steven Worrell, Smartcomm's MD, said of the recognition, "We would like to thank Crestron for awarding us with Elite Partner status, a recognition of the dedication, hard work and professionalism that we, as a company, deliver in our projects. Our commitment to excellence has recently seen two of our team train to reach Crestron Master status. This acknowledgement to Smartcomm as a whole, is greatly appreciated and we look forward to continuing the successful relationship in the future"
Crestron Elite Partners are acknowledged for consistently delivering the highest-quality projects and providing an incredible level of customer service to their partners and clients. Companies at this level participate in Crestron training and as a result, have the highest level of product knowledge. This is an endorsement by Crestron on Smartcomm's performance in exemplifying Crestron's rigorous standards of excellence in delivering Crestron solutions. 
Smartcomm has been a committed Crestron partner for over 20 years.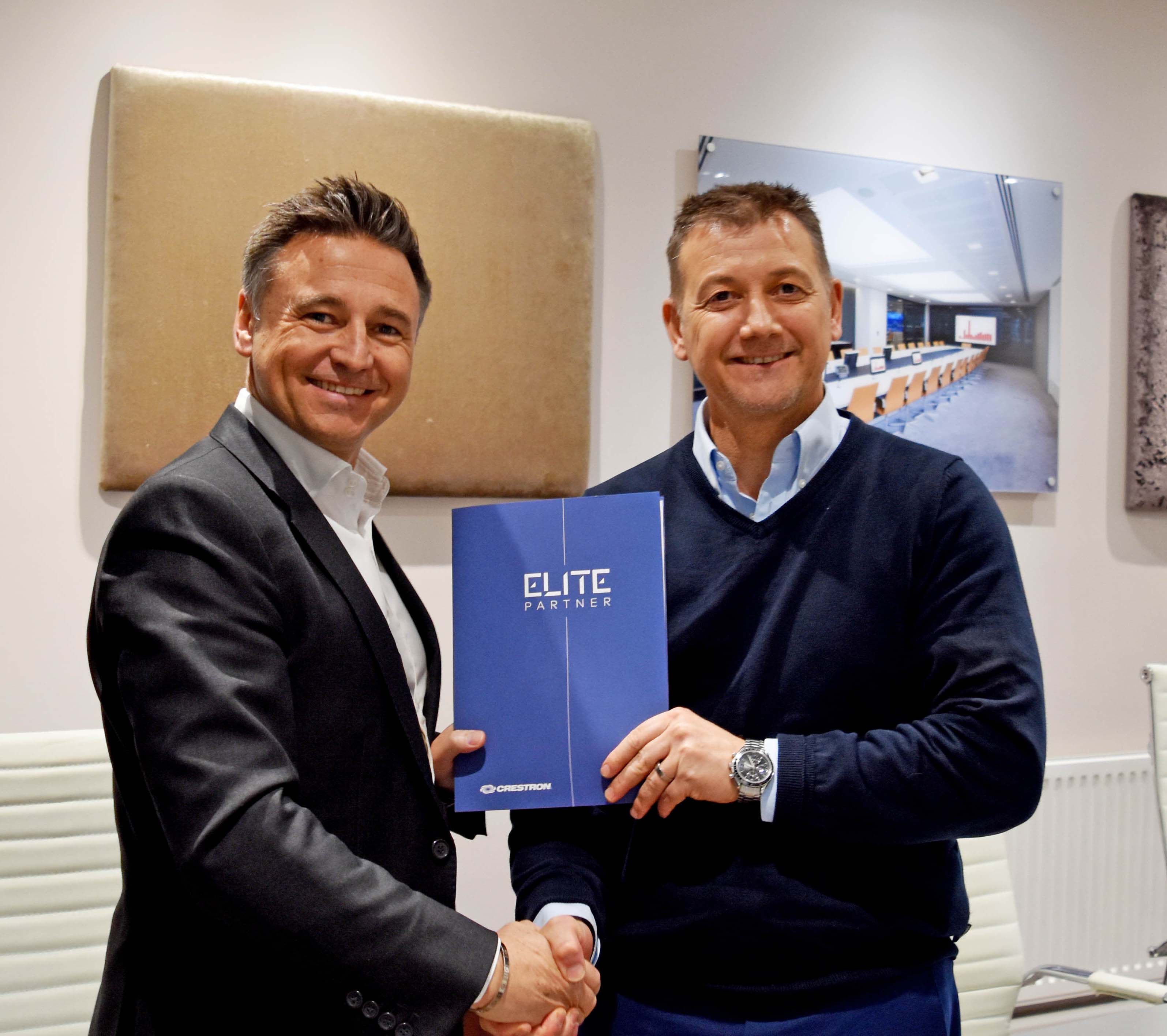 Smartcomm MD Steven Worrell awarded Elite Partnership recognition on behalf of Smartcomm