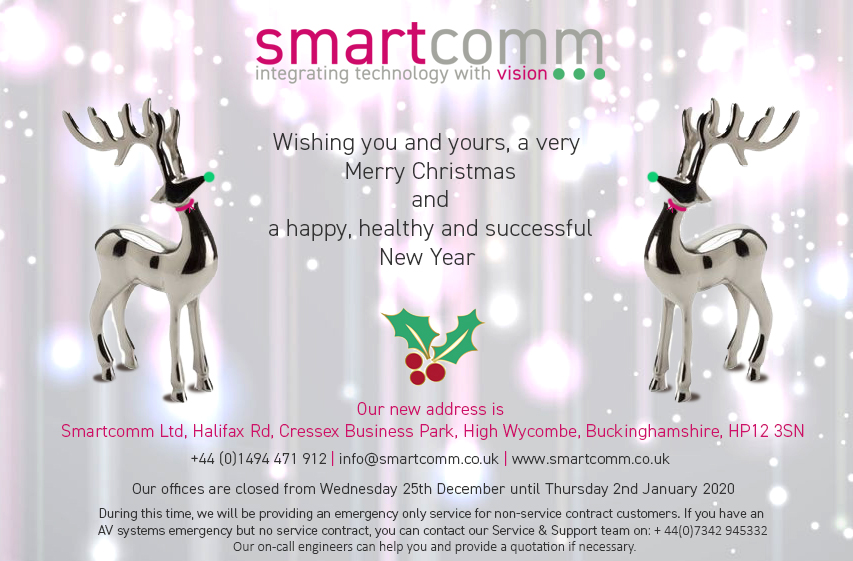 Wishing you and yours a wonderful Christmas and a successful and happy New Year.
Our Smartcomm Christmas opening times and contact information are as follows:
Our offices will be closed from Wednesday 25th December, and will reopen on Thursday 2nd January at 8.30am.
For all our clients with Service Agreements, cover will continue as per the agreed Service Level Agreement.
For non-service contract clients, we will be providing an emergency only service during this time.
If you have an AV systems emergency but no service contract, you can either log your emergency call out using the pink button here or you can contact our Service & Support team on: +44(0)7342 945332. Our on-call engineers can help you and provide a Quotation if necessary.