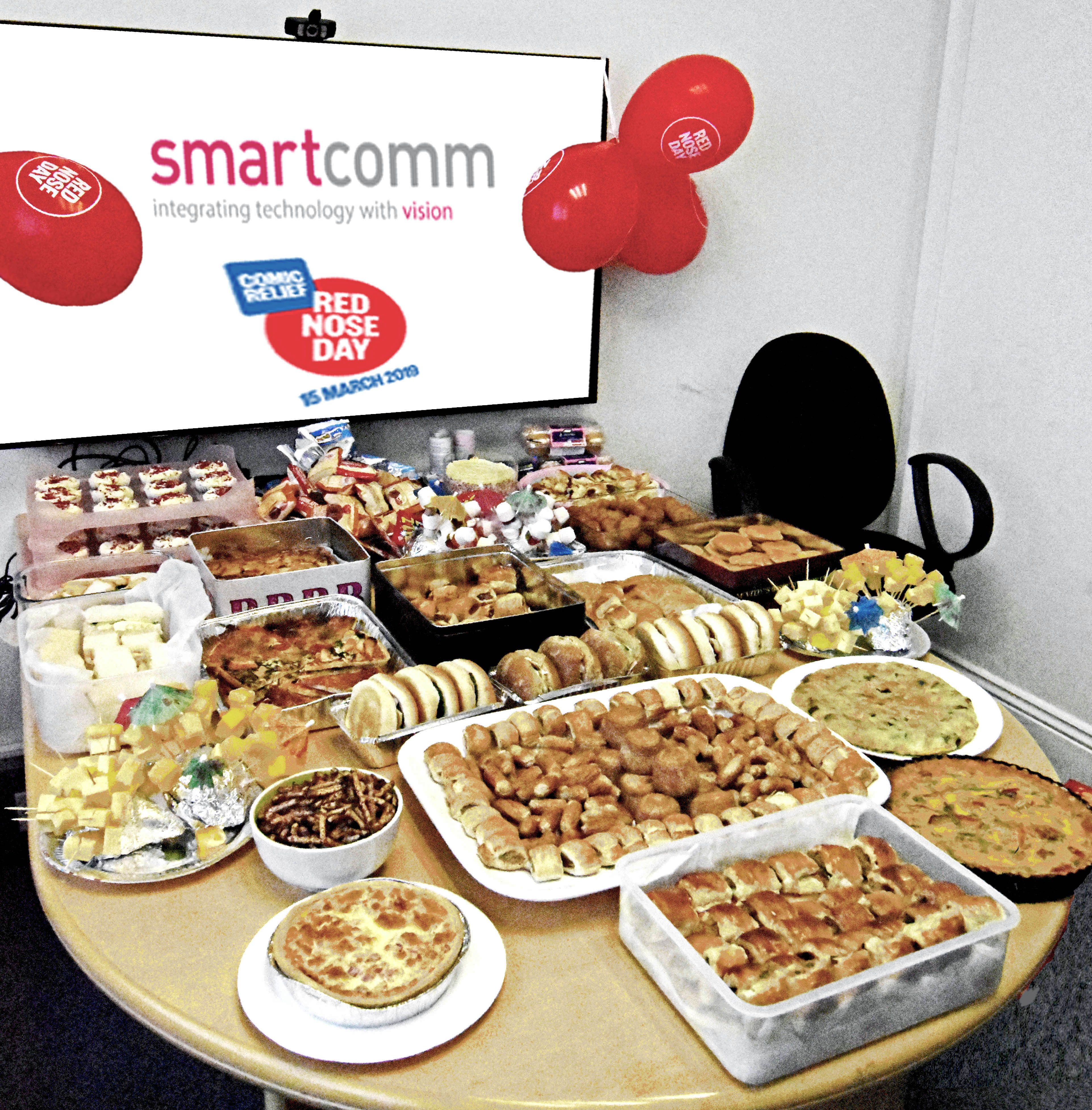 An excellent spread donated by our team to raise money for Red Nose Day 2019.
It is Red Nose Day 2019 and the Smartcomm team have once again demonstrated their team spirit, generosity and awesome baking skills. Everyone has either created or donated to raise money for the worthy causes being supported by Red Nose Day 2019. 
How are we raising money?
Everyone has either created a culinary masterpiece or donated food for a spread, which colleagues can eat from, for a fee. Our employees diverse backgrounds has also been evident in the range of delights on offer.
As money is still coming in, it is hard to say how much we have raised but currently it is well over £100. We will update this post when the final tally has been done.
#AVExcellence #SmartcommFamily