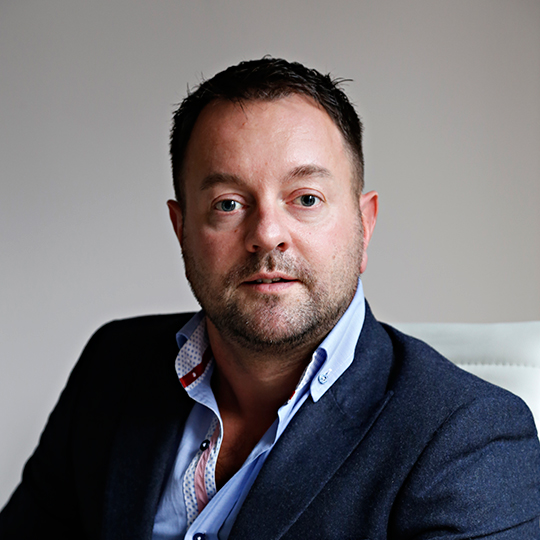 As one of the original founders of Smartcomm ( in 1995) Mark heads the Commercial Division of Smartcomm. Mark is known for being focussed, entrepreneurial, collaborative and approachable and has been instrumental in shaping the company's growth. Under his guidance Smartcomm has risen from humble beginnings to become the powerhouse it is today, as one of UK leading providers of AV services.
Mark's superb sales skills, business acumen and experience in the Commercial AV arena are recognised and valued, by both his customers and team and contribute to his success.
Mark has a very 'people-centric' philosophy, this can be evidenced by Smartcomm's commitment to customer service and employee satisfaction. In fact, the very low turnover of employees & the longevity of service are two points of particular pride to Mark.
On a personal note Mark is a self-confessed petrol head and loves cars, property and sport. He lives in Buckinghamshire.