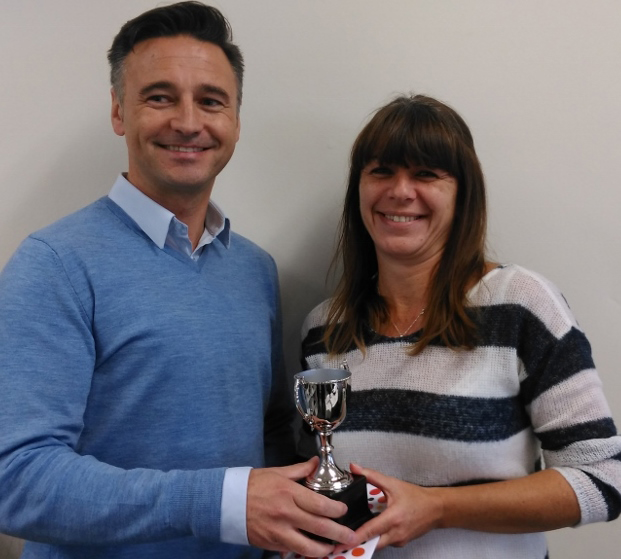 Congratulations Sylvia, well deserved!
Some lovey comments made:
Sylvia often offers to help others and shows willingness to get involved even if not directly her responsibility, and recognises when something is of importance and stays late to sort out.
Sylvia has never missed a deadline yet.
On top of her day job she looks after teas/coffees, VIP guests, deliveries, train station drops, every day.
Her willingness to jump in and help others team members is commendable.
She is really helpful with everyone, even when not related to her department.
She kindly looks after the office and staff.