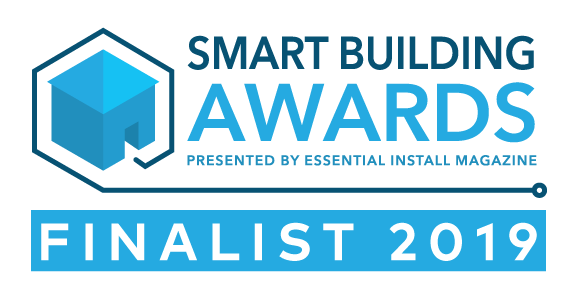 We are delighted to announce Smartcomm is a finalist in the Smart Buildings Awards (SBA) for the best Multi Dwelling Unit (MDU) category.
We like to congratulate all the other shortlisted entries, as getting to this level is an achievement in itself.
The Smart Building awards, presented by Essential Install Magazine, are trade-only awards. They are open to companies involved in the AV/install industry around the world, from manufacturers whose products have made a difference to the installer/integrators who have stunning projects that reach a level of excellence worthy of recognition.