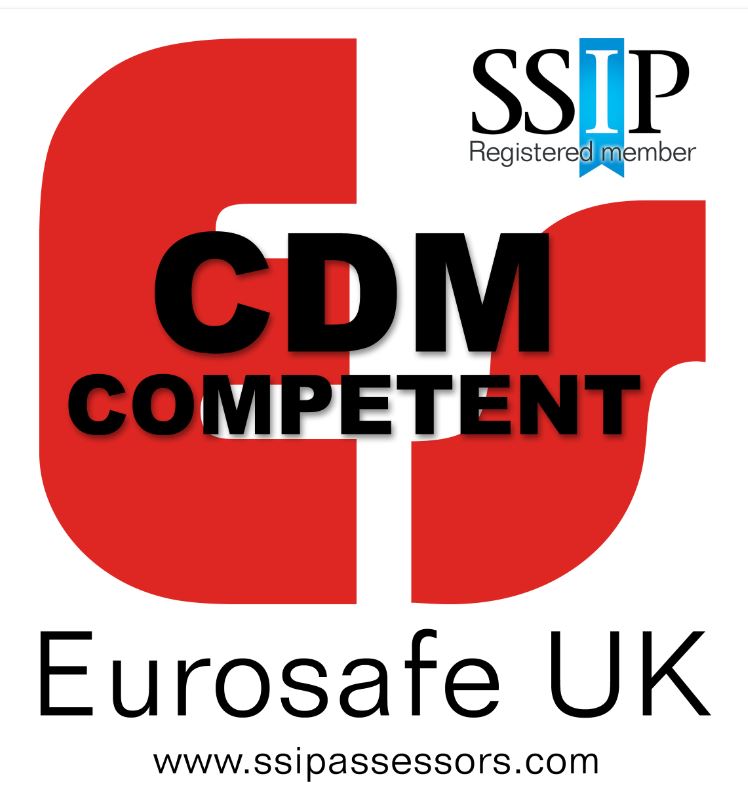 We are delighted to announce that we have successfully added to our impressive accreditation portfolio. We are now Eurosafe UK CDM competent.
SSIP was founded in May 2009 following the Government report on Accelerating the SME economic engine: through transparent, simple and strategic procurement. Supported by the HSE SSIP aims to streamline prequalification.
SSIP is actively reducing health and safety assessment costs and bureaucracy in the supply chain, by making cross-recognition between member schemes as effective as possible, and highlighting the savings to buyers and suppliers. All SSIP member schemes have fully committed to the vision of driving unnecessary cost and confusion out of supplier health and safety assessment, and SSIP's core philosophy is to enable effective cross-recognition between existing schemes.
Furthermore the SSIP Core Criteria for assessments is aligned to the Government-backed construction pre-qualification document PAS 91, ensuring consistency within supply chain management.
The SSIP web portal is free to access and provides an easy way of finding out if a supplier holds valid certification with an SSIP member scheme and confirms compliance with the SSIP Core Criteria and UK H&S Legislation.
---
"Since inception of SSIP we are pleased to advise mutual recognition has enabled savings to suppliers in excess of £41m*in addition to the time savings by all parties involved. We are keen to work with any buyer who would like to know more about the benefits of recognising the many thousands of suppliers who are currently assessed by SSIP members."
Eleanor Eaton, Chairman, SSIP
*Figures taken from then Winter 2016 Newsletter quantifying the savings available to clients and suppliers from SSIP activity.
Please contact us if you are interested in learning more about our accreditations or how we can help your project:
t:  01494 472 912
e:  info@smartcomm.co.uk