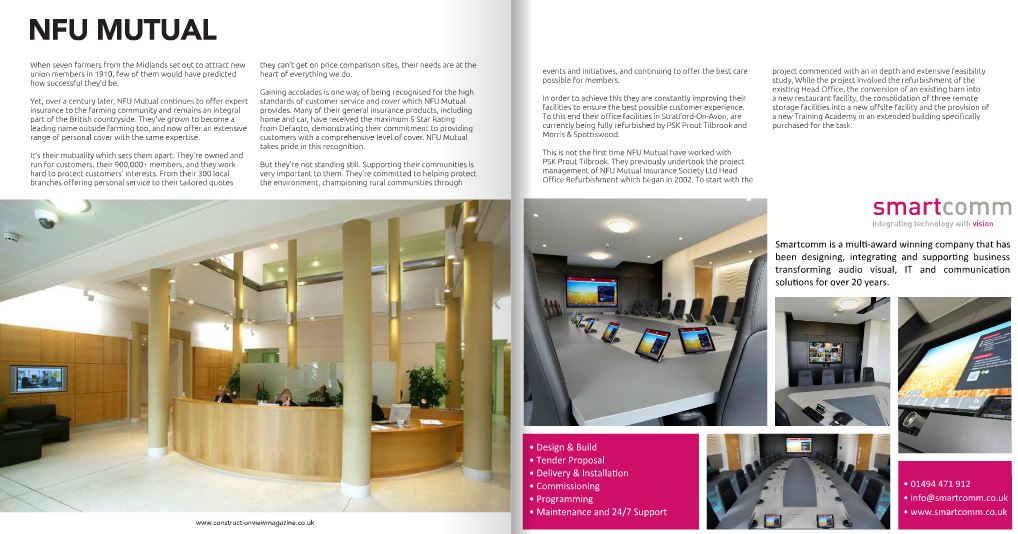 This month, Construction View are featuring a project in which we did the AV installation. The first phase of which included a cutting-edge collaboration solution with in the impressive boardroom and was a finalist in the AV Awards 2017.
If you are interested in finding out more about our work on this project, please click here to go through to the case study, or call us on +44 (0)1494 471 912.
If you wish to see the article in full, please click here and go to page 96.