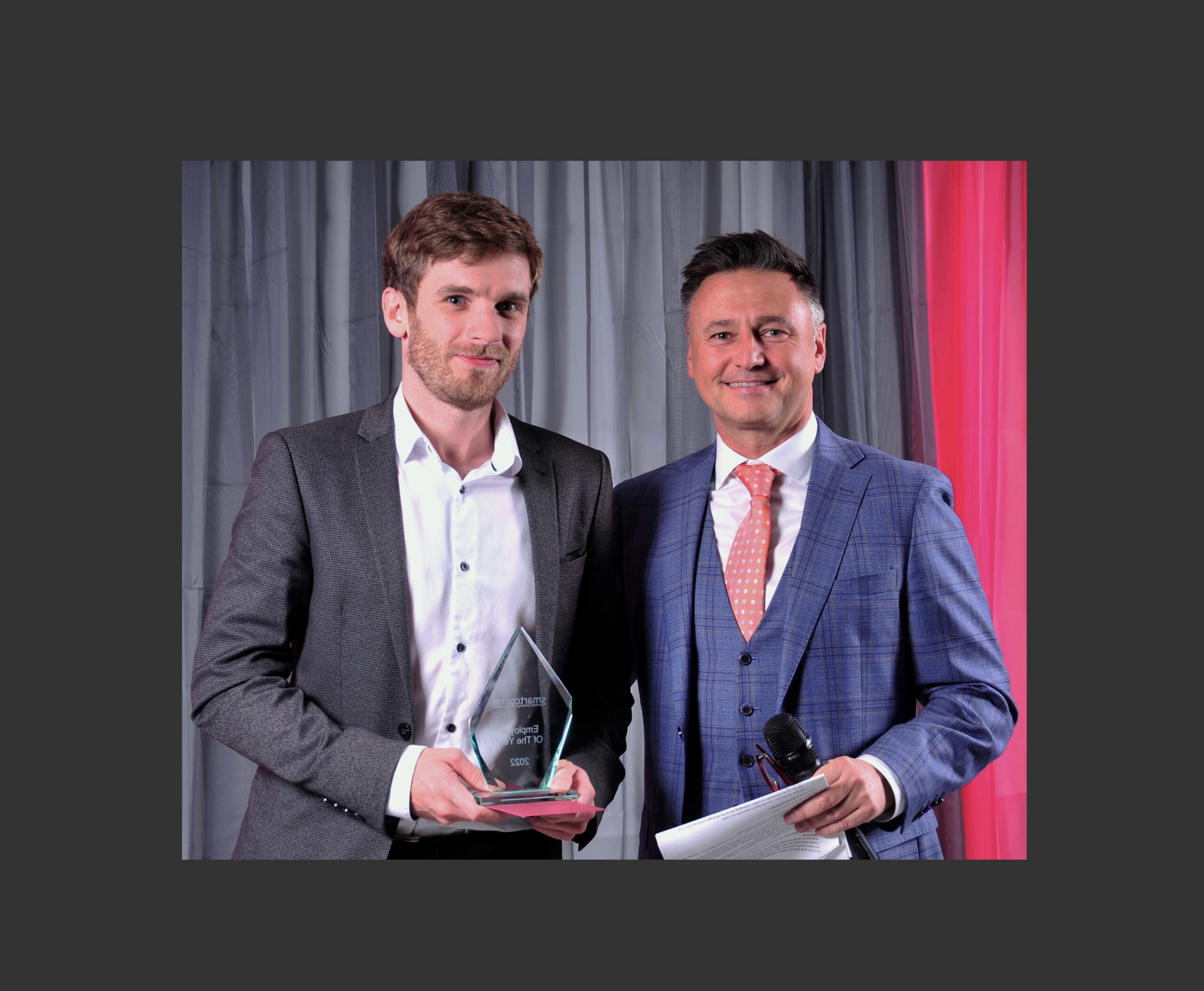 We'd like to congratulate Chris Alley, voted our 2022 Employee of the Year (EotY).
Colleagues' comments included praise for his great attitude, his client communication skills,  proficiency, work ethic,  organisation and proactive approach. Mention was made of what a great team player he is and how he makes sure to close out projects to a high standard.  He has gone above and beyond normal duties to help clients and colleagues, making time to go through the detail, answer questions and set expectations.
How is the Yearly Award Different?
For monthly awards, nominations are requested in the following month and the presentation made either at the end of the following month or the month after, depending how busy and how many replies have to be counted.  The yearly award works slightly differently. For this award, the winner is the one who accrued the most nominations throughout the year. This award is always presented at our Christmas Party in December, to allow us to both celebrate the achievements of our winners and share their achievements to a wider audience. It also afforded us the opportunity to celebrate properly and in style with the winners.
Why do we have an Employee of the Year award?
At Smartcomm, we have a superb team and our business success is testament to their dedication and hard work. However, for employees who have demonstrated exceptional dedication, professionalism, focus and have gone far above and beyond their remit, either in the month of the award or over an extended period of time, we felt extra recognition was needed.
While nominations are made monthly, only the employee with the most votes for that month wins. However if someone is consistently voted for, they can win the Employee of the Year award, even if they have not won an award for the month. This recognises consistent stellar performance and it is testament to Chris's performance to receive our 2022 Employee of the Year Award. Well done Chris.
If you have experienced exceptional service from one of our team, we would really appreciate it if you would please let us know by sending an email to info@smartcomm.co.uk.
#AVExcellence #TeamSmartcomm