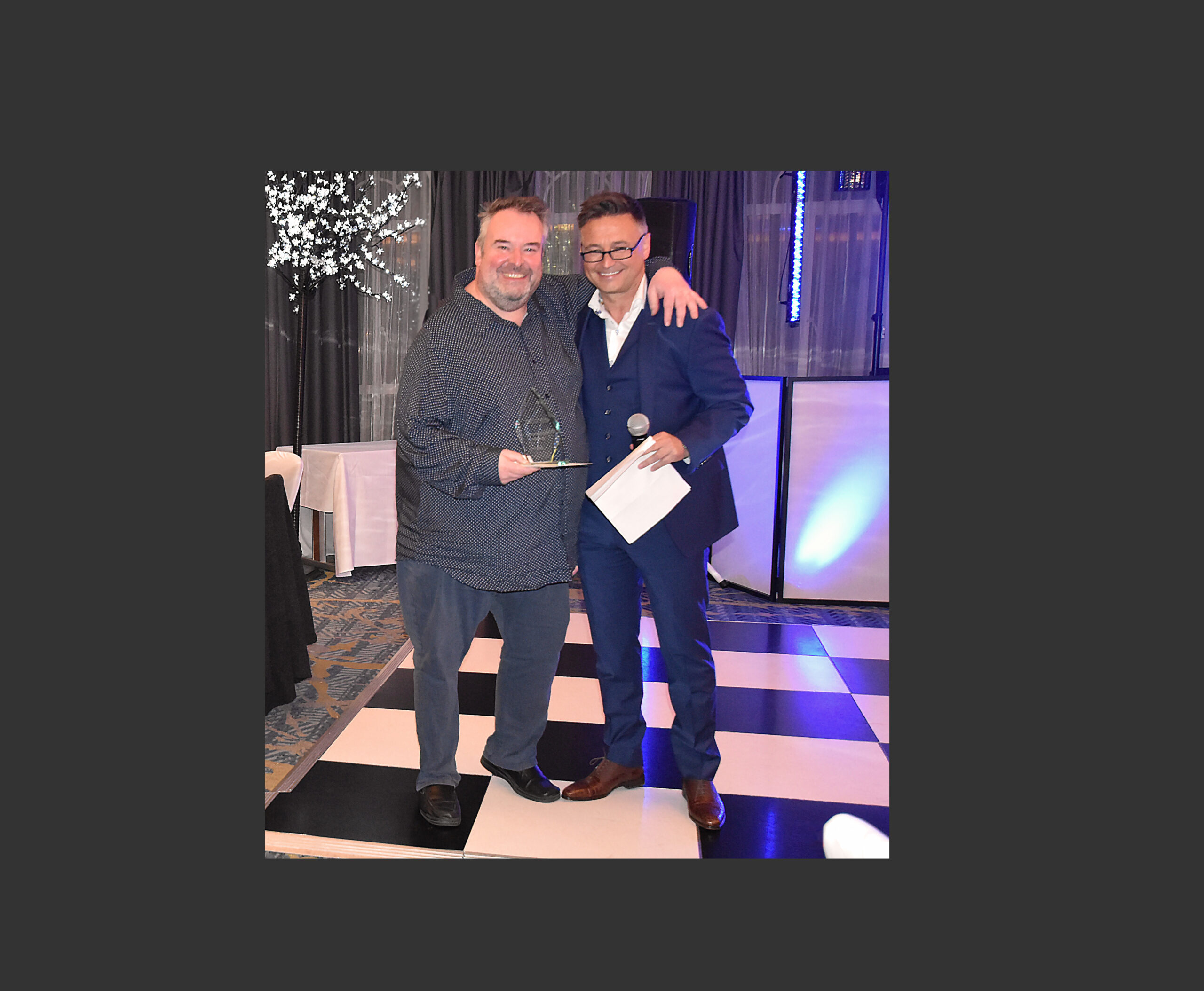 We are delighted to announce the winners of our 2021 Employee Awards.
We'd like to congratulate Mark Calder for receiving our Outstanding Service Award 2021 and Antony Jaycocks for receiving our Above and Beyond Award 2021.
What are these Awards?
We are lucky to have a fine team of hard working dedicated staff.  There are some employees who consistently stand out and deliver excellent results, show exceptional dedication and have gone far above and beyond their remit. For these individuals, the Smartcomm Management Team felt it was important to present awards in recognition of their performance and effort on behalf of Smartcomm.
The 2021 Employee awards were discussed and decided upon by our Management Team and presented at the Smartcomm Christmas Party in December. Though we may also present awards at our Summer Conference. Having the awards presented at one of these events allows us to both celebrate the achievements of our winners and share their achievements to a wider audience.
If you have experienced exceptional service from one of our team, we would really appreciate it if you would please let us know by contacting us here or sending an email to info@smartcomm.co.uk.
#AVExcellence #TeamSmartcomm #EmployeeRecognition